Traffic Restrictions Over as Ayr Harbour Sewer Repair Completed
14 February 2023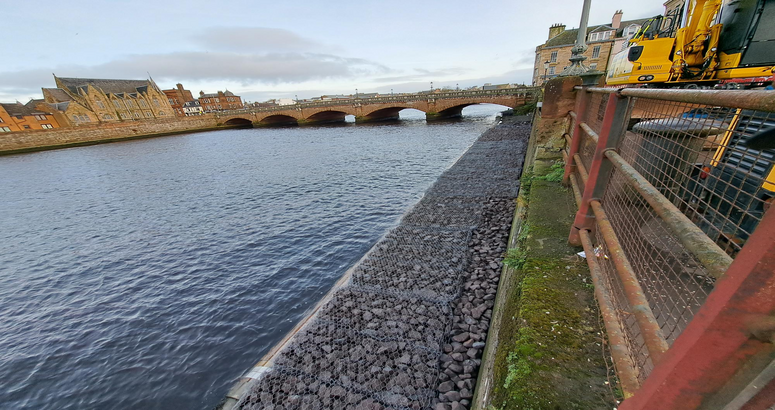 Repairs Complete
Work to replace two sections of pipe and rebuild the supporting wall had to be carried out during low tides.
We have completed a complex emergency repair on a damaged sewer in Ayr Harbour more than a week ahead of schedule.

The quick response means that traffic restrictions on South Harbour Street have now been removed and traffic can return to normal.

Teams were limited to working for a few hours during low tides and often in poor weather conditions after the pipe became dislodged at the end of January.

Georgina Reid, Scottish Water's corporate affairs regional manager in the west said: "We are really pleased to have completed the repairs here as we recognise the impact that the traffic management had for road users.

"It has been a challenging project with our contractor having to follow tidal patterns which change daily.

"The team has worked hard to bring the damaged section of sewer back online as quickly as possible."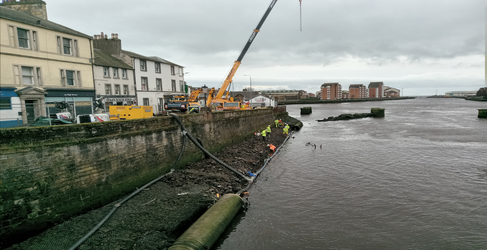 It was a complex repair under challenging conditions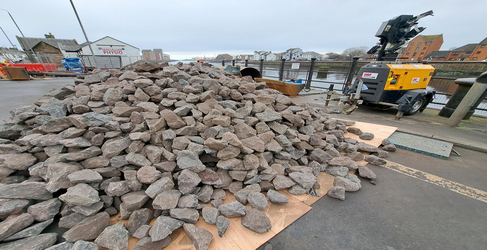 Over 100 tonnes of stones have been used in wire gabions
Two of the seven sections of fibreglass pipe have been replaced and all joints reinforced with two extra stainless-steel bands and toughened band seals.
The concrete saddles which the pipe rests on have also been repaired and larger fixings installed.
Georgina added: "Unfortunately it was necessary to close South Harbour Street for the duration of these works.
"Our priority has always been to complete repairs as quickly and safely as possible and to get the road reopened.
"We would like to thank all our customers for their patience and understanding while this emergency work was carried out."