First Phase of Multi-Million Pounds Water Investment
22 February 2023
We are set to begin the first phase of a £26million project to improve the water supply to tens of thousands of customers in the south-east of Glasgow.
Households and businesses in Newton Mearns, Eaglesham and East Kilbride are currently served by the Picketlaw Water Treatment Works.
The project will see their supply switched from the Eaglesham plant to Drumoyhill and Daer.
To make the change over 13.5 miles of new pipes will be installed between Newton Mearns and East Kilbride.
Georgina Reid, Scottish Water's Corporate Affairs Manager in the west said: "Picketlaw is approaching the end of its operational life and we are committed to improving services and ensuring water quality to our customers.
"Most of the work will be carried out in fields and grassland however around three miles will be laid along Mearns Road from the junction with Kinnaird Avenue to just before the Ayr Road A77 intersection.
"We will do all that we can to minimise any disruption for the community and will engage with them and stakeholders throughout the project."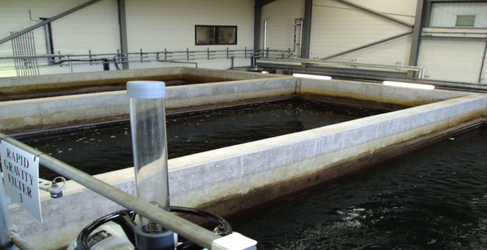 The site is nearing the end of its working life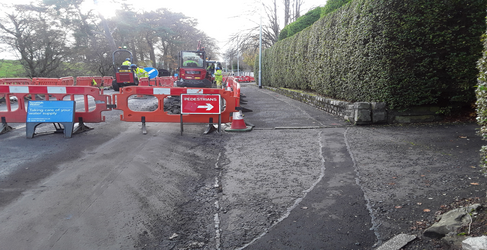 Project being carried out on a rolling programme of works
Work laying the new water mains pipes will begin on Monday 6 March 2023 on Mearns Road in Newton Mearns at the junction of Broomvale Drive.
It will then move – on a rolling programme – along Mearns Road to the roundabout leading onto the A726 and over the Glasgow Southern Orbital to continue onto Mearns Road.
Road closures, temporary traffic lights, diversions and some access and parking restrictions will be in place
This section of the project is expected to be completed by March 2024 at which point the customers who are switched over to Drumoyhill will be supplied with water which has been chloraminated rather than their usual chlorinated supply.
Georgina added "It's important to say that chloramination is a tried and tested method of treating drinking water.
"It is currently used to supply over a million of our customers throughout Scotland and is widely used in the water industry, throughout the UK and worldwide.
"While customers shouldn't notice too much of a change in taste, they might notice a slight difference.
"We always inform customers in advance of any planned changes to their water supply and every household and business affected will receive a postcard from us informing them of this change nearer the time."