May Day Date for Delayed Vital Flood Alleviation Works
30 March 2023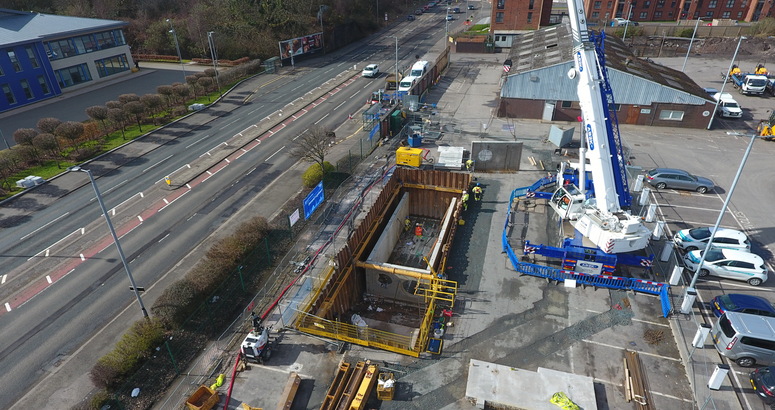 Taking Shape
A crane prepares to lower a concrete form into place in the new Combined Sewer Overflow chamber (CSO)
Our delayed works on the A8 in Greenock as part of a £2.5million flood alleviation project have now been rescheduled.
From Monday 1 May 2023 for approximately two weeks a short section of the carriageway between Douglas Rae Road and Pottery Street will be reduced to one lane in each direction.
Originally planned for the end of February, the traffic management was postponed allowing emergency works to be completed first.
Georgina Reid, Scottish Water's corporate affairs manager in the west said: "These trial holes on the A8 are a vital step towards delivering this much needed project as quickly as possible.
"They will allow us to establish the exact location of utilities and connection points ahead of the main carriageway works being carried out later this year.
"The unexpected delay has unfortunately had a knock-on effect on the project as a whole, but we are pleased to be making good progress elsewhere."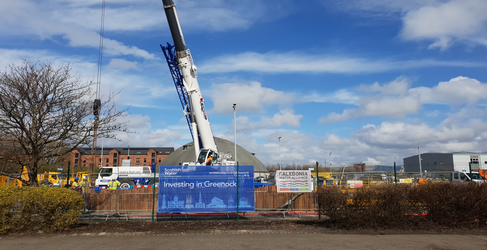 Work is progressing well building the new CSO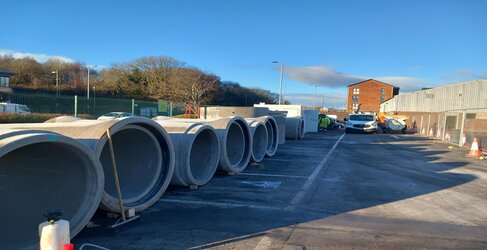 Grounds of Pottery Street depot
Scottish Water is building a new Combined Sewer Overflow (CSO) in the grounds of Inverclyde Council's Pottery Street depot.
Once the CSO is completed, work will move onto the A8 carriageway for approximately five months to divert existing gas and water mains and connect the new CSO to an upgraded local sewer network.
Georgina Reid added: "We are doing all that we can to keep everyone informed, particularly about traffic management on the A8 itself.
"We are confident by giving as much warning as possible and working with stakeholders and partners, the travelling public will be fully prepared.
"The road will remain open at all times, traffic will flow - it just may take a little longer than usual to travel along a short stretch of the carriageway.
"If people plan appropriately, we are confident delays – and any frustrations – will be kept to a minimum."
Construction of the new CSO began at the start of January. The project is expected to be completed by the end of the year.