May Day Date for Vital A8 Works
28 April 2023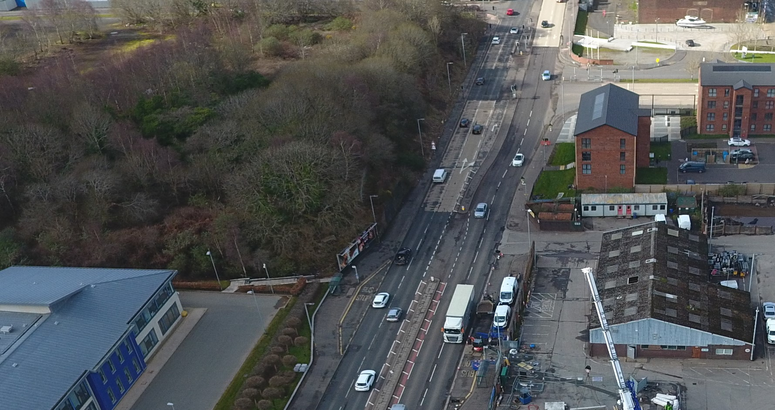 One Lane Each Way
The A8 East Hamilton Street will be reduced to one lane in each direction to allow vital works to go ahead.
We are reminding road users of vital enabling works on the A8 in Greenock as part of our £2.5million flood alleviation project.
From Monday 1 May 2023 for up to three weeks both eastbound and westbound carriageways between Pottery Street and Douglas Rae Road will be reduced to one lane. This is to allow engineers to establish the precise location of existing utilities and connection points.
Georgina Reid, Scottish Water's corporate affairs manager in the west said: "We have been working hard to get the word out to as many people as possible before these works begin.
"The important thing to remember is that we are not closing the road and so long as people plan ahead and allow extra time any disruption should be kept to a minimum.
"These works are vital to help us plan the main phase of the carriageway works later this year to allow us to complete them and get off the road as quickly as possible."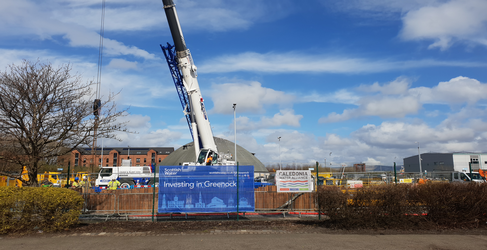 Work underway in the Pottery Street depot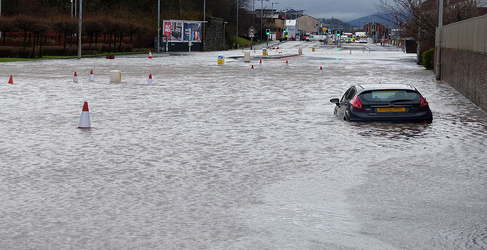 The A8 floods regularly during extreme weather (Picture: InverclydeNow.com)
Our major investment is aimed at tackling regular flooding of the A8 East Hamilton Street at the Lady Burn which has a major impact on residents, commuters, road users and the wider Inverclyde economy.
A new Combined Sewer Overflow (CSO) and upgraded local sewer network have been designed to increase capacity during periods of extreme weather which should have a profound effect on flooding.
Georgina Reid added: "We are making excellent progress, with the new CSO taking shape and we are on course to tackle the main carriageway works later this year.
"We are grateful for the support and understanding we have received so far as we work to deliver a project that will make such a positive difference to Greenock and Inverclyde."