Major Milestone for Multi-Million Pound Project
14 June 2023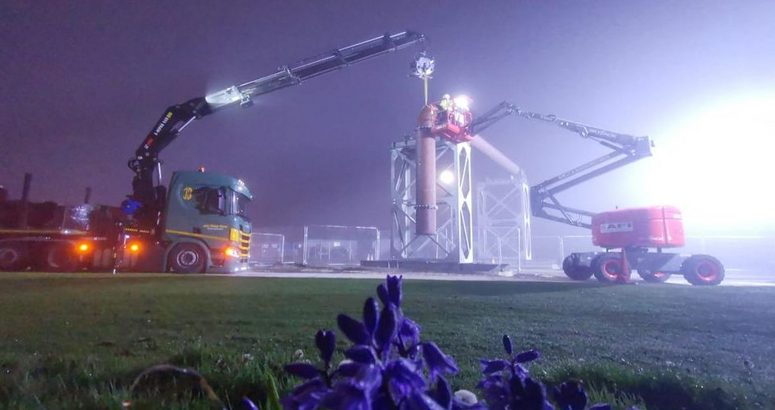 Working Round-the-Clock
It was important to get the new temporary overland pipe in place for the start of the bathing season.
Our multi-million-pound project to upgrade an important sewage pipeline serving an Ayrshire beauty spot has reached a major milestone.
A temporary overland pipeline is now fully operational protecting the environment around Saltcoats and Stevenston from future bursts on the most burst prone sections of the existing pipeline.
Work to re-line the existing underground 700mm diameter pipe between a pumping station and the local treatment works can now begin.
Georgina Reid, Scottish Water's corporate affairs manager for the west said: "There has been a huge effort to get the bypass pipe in place for the start of the bathing season.
"Everyone worked really hard – often late into the night – but the pipe is now doing its job and protecting the area from any future bursts while the relining takes place."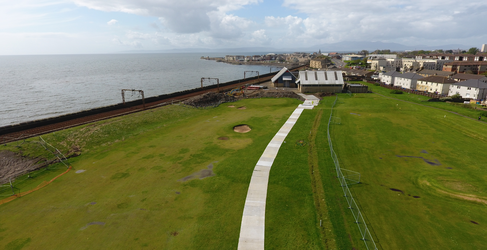 The temporary pipeline runs past a golf course and caravan park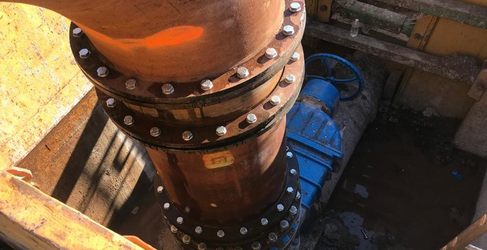 The temporary pipeline ties in to the existing underground sewer pipe
The temporary pipe is made up of 12-metre-long sections connected with over 4,000 bolts. It can carry up to seven hundred litres of waste water every second for nearly a mile along the North Ayrshire coast.
The existing sewer will be upgraded by drawing a new structural liner through the centre of the pipe via access pits excavated at strategic points along its length.
The lining is expected to be completed by the end of the summer after which the temporary overland pipe will be removed and the area reinstated by around the end of October 2023.
Georgina added: "Scottish Water is investing many millions of pounds across the country to replace and upgrade ageing infrastructure, protecting the environment and our customers.
"We are extremely grateful for the patience and understanding of the local community and businesses."
The project is being delivered by Scottish Water's alliance partner, Caledonia Water Alliance (CWA).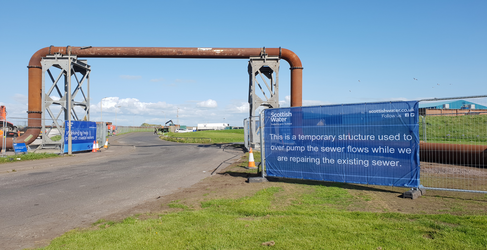 The temporary pipeline will be removed at the end of the project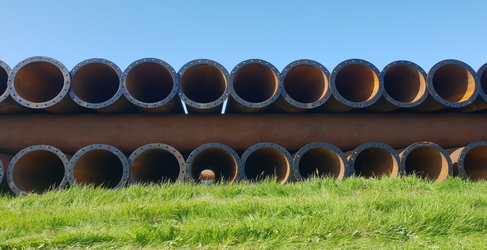 The 12m sections of pipe have been connected using over 4,000 bolts