Planning Application Submitted Ahead of Glenfarg Water Project
12 July 2023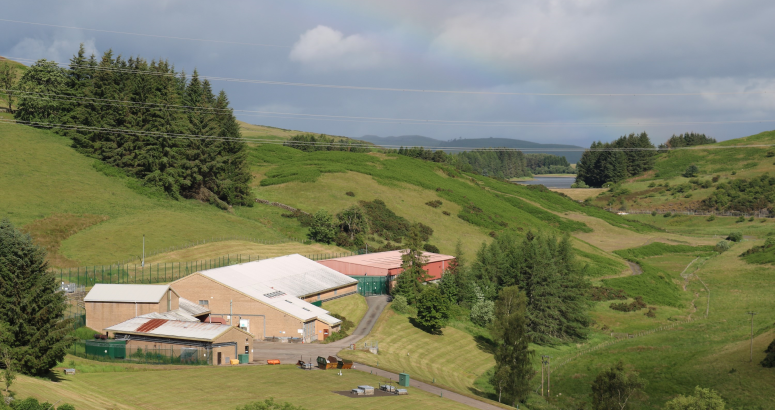 Upgrades proposed for Glenfarg Water Treatment Works
A planning application has now been submitted to Perth and Kinross Council
"The planned project at the Water Treatment Works (WTW) at East Blair in 2023 is needed to secure a high-quality and resilient water supply for around 180,000 customers that the WTW serves across Kinross-shire and Fife.

"Applying for planning consent is a key milestone in the projects journey, with approval allowing us to continue to move towards a start date for these vital works.

"We were delighted with the input customers in Glenfarg gave us in November. Their feedback has played a vital part in our planning for this project, and this insight is reflected in our application.
"

Dominic Flanagan
Scottish Water's Major Projects Delivery Manager
A PLANNED major upgrade at Glenfarg Water Treatment Works (WTW) has taken a step forward with the submission of a planning application to Perth and Kinross Council.
Scottish Water is seeking approval for the installation of a new clear water tank and other site upgrades to help support a growing community, and continue to provide customers with a resilient, world-class drinking water supply.
Scottish Water's Major Projects Delivery Manager Dominic Flanagan said: "The planned project at the Water Treatment Works (WTW) at East Blair in 2023 is needed to secure a high-quality and resilient water supply for around 180,000 customers that the WTW serves across Kinross-shire and Fife."
"Applying for planning consent is a key milestone in the projects journey, with approval allowing us to continue to move towards a start date for these vital works."
Scottish Water hosted an information event at Glenfarg Village Hall in November 2022 as part of the pre-application consultation process, with over 60 members from the Glenfarg community attending.
Dominic Flanagan added: "We were delighted with the input customers in Glenfarg gave us in November. Their feedback has played a vital part in our planning for this project, and this insight is reflected in our application."
"The team will continue to work hard to ensure we manage and mitigate the impacts of construction, while delivering the improvement that is needed to the area's water supply."
All further information including when the project moves from the planning to delivery phase is available at www.scottishwater.co.uk/glenfarg, while the full planning application for this project can be found at https://www.pkc.gov.uk/publicaccess