Team Leader Gives Crime Drama the Scottish Water Treatment
09 August 2023
Watch: Annika on Location
Watch a short video of filming at the giant Shieldhall Waste Water Treatment Works on the River Clyde
A Scottish Water employee bagged himself a starring role in TV tec drama Annika during an episode filmed at Glasgow's Sheildhall Waste Water Treatment Works.
Waste water team leader Craig Reid swapped his usual fluorescent safety gear for a tactical duty vest as an armed cop with the cast and crew filming on site at the giant treatment works on the Clyde.
The scenes involved an epic gun fight with armed police giving chase to baddies and Craig was delighted to get the chance to make his dramatic TV debut.
But, as a team leader on site at Shieldhall, Craig's top priority was safety first. And he said the cast and crew's professionalism and attention to detail while working on a live treatment site was second-to-none. He said: "I have to say the film crew's awareness of everything on site, particularly when it came to health and safety was extremely good.
"There are a lot of potential hazards on a waste water treatment site and the communication from everyone involved on a daily basis was excellent.
"Everyone was fully aware of the issues, and it was great to be able to work alongside the cast and crew."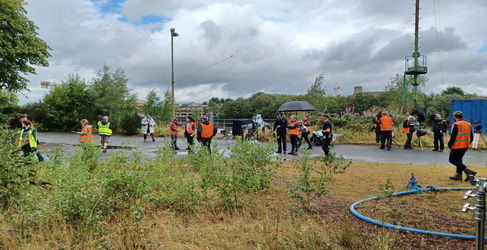 Several scenes were filmed at Shieldhall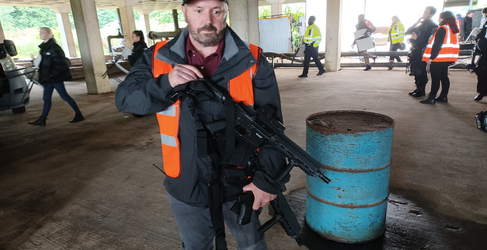 The series features armed police
Nicola Walker plays Norwegian-born Detective Inspector Annika Strandhed who is in charge of the Glasgow-based Marine Homicide Unit.
Filming of the second series took place at locations around the city, the west coast and across Scotland as the characters investigate murders on or near waterways and the coast.
Scottish Water's Shieldhall works were a highlight for the production company's location manager Guy Adams.
He said: "It was one of our best locations to date and one of my best locations on the entire job.
"We have close to a hundred locations from small scale residentials to quite large corporates and the reception we got from Scottish Water was unbelievable.
"In all seriousness I would have spent every day filming there. It was truly amazing."
The new series of Annika is on UKTV channel Alibi.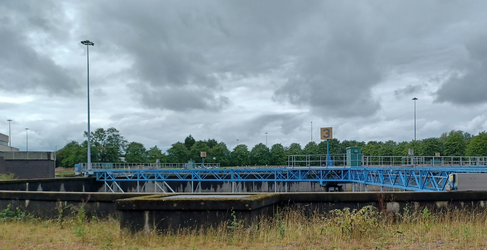 Shieldhall is one of our biggest water treatment works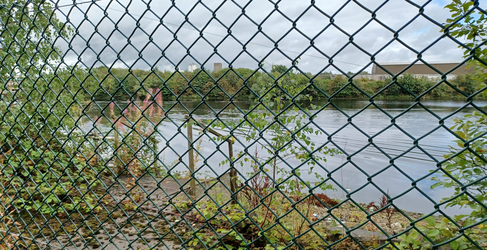 Shieldhall is on the bank of the River Clyde