Saltcoats Sewer Relined and Ready for Work
17 August 2023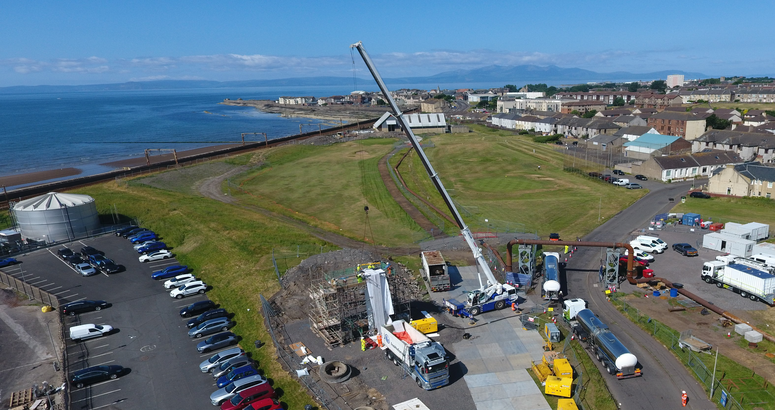 Relining
The new lining is lowered into place through an access pit using a giant crane and a seven metre high scaffolding tower.
A key stretch of sewer network in Ayrshire has been successfully relined as part of a multi-million-pound Scottish Water project to protect the local environment.
Nearly a mile of the existing 700mm diameter pipe has been upgraded and is expected to be fully operational in early September.
Work will then start to remove a temporary overland pipe running along the North Ayrshire coast between Saltcoats and Stevenston throughout September.
Georgina Reid, Scottish Water's corporate affairs manager for the west, said: "This has been an extremely challenging project from the start so to reach such a significant milestone is very welcome.
"There had been a real issue with repeated bursts on this particular stretch of the network, impacting on customers and of course threatening the nearby bathing beaches.
"That is why we acted quickly, accelerating a significant investment to address the issues and protect the local environment for years to come."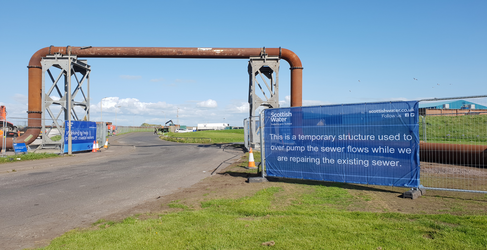 The temporary overland pipe includes a 5.5 metre high 'bridge'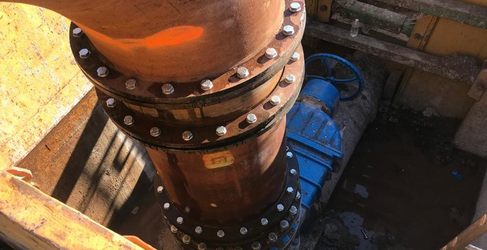 Specialist valves were installed into the existing pipe
The relining operation involved constructing giant seven-metre-high scaffolding towers (pictured) to allow the new structural liner to be drawn through the centre of the pipe.
The scaffolding has now been removed and once the sections of pipe taken out to allow access for the liner have been replaced, the access pits will be backfilled and the area reinstated.
Georgina added: "This work shouldn't be noisy, and we are confident the most disruptive phase of the project has now been completed.
"We can only thank local residents and businesses for their patience and understanding over the past few months.
"This project is essential to protect the local environment and when completed will significantly reduce the likelihood of future bursts."
The project is being delivered by Scottish Water's alliance partner, Caledonia Water Alliance (CWA).