Tayvallich Water Network Upgrades Complete 
04 September 2023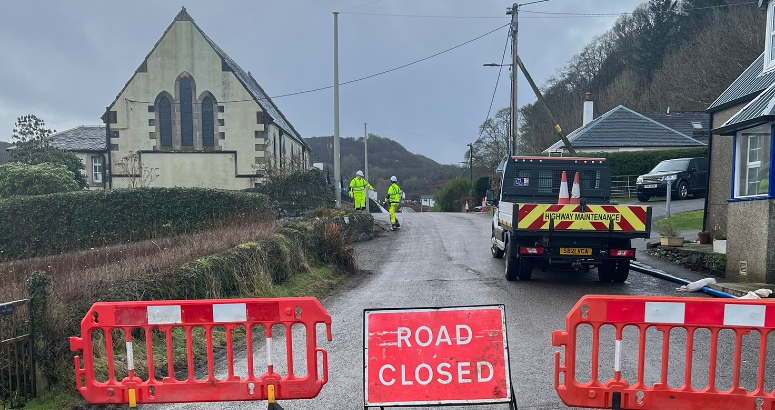 Improved Resilience
Around 1.8km of water pipes were upgraded and will help improve security of supply following a history of bursts.
Significant works to help improve the local water network in the picturesque village of Tayvallich have been completed.
The improvement project began in January of this year and involved upgrades to around 1.8 kilometres of water pipes along the B8025.
It was delivered by Scottish Water's contractor McFadyens.
Joanna Peebles, communication manager for Scottish Water, said: "Following a history of bursts on the network in this area, we're sure the local community will welcome the news that these essential upgrades are now finished and that the resilience of water supply for this area has been improved.
"There is no doubt these works were disruptive for the community so we would once again like to thank everyone for their patience and understanding throughout."
Joanna added: "Huge thanks also to the project team who have done a fantastic job working with the Tayvallich community to keep disruption to a minimum where possible."