Net Zero Emissions Routemap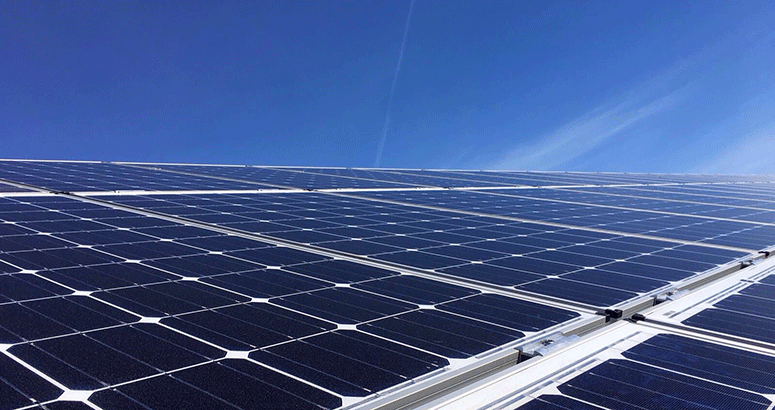 Cutting Emissions
WATCH: How Scottish Water will work to achieve net zero emissions by 2040 and support a flourishing Scotland. We'll embrace new technology and invest in renewable energy, like this solar scheme at Erskine Waste Water Treatment Works.
The Scottish Government declared a climate emergency in 2019, and its Programme for Government announced an ambitious plan to become carbon neutral by 2045.

Scottish Water responded to this target by committing to net zero emissions by 2040, a full five years earlier. We recognise we will need to undergo a sweeping transformation over the next 25 years to achieve this.
We have worked with a panel of experts, and our stakeholders, to develop a trailblazing routemap, which sets out how we will lead our industry to net zero emissions by 2040 and beyond, and make a greater contribution to Scotland's overall emissions ambition.
Net Zero Emissions Routemap
View the full Net Zero Emissions Routemap
Routemap
"At Scottish Water, we are committed to transforming the way we operate and invest, and our routemap sets out a journey to net zero emissions by 2040. Our aim is to reduce the amount of energy we consume to deliver our vital water and wastewater services."
Douglas Millican, Chief Executive, Scottish Water
How We Will Achieve Net Zero Emissions
All of our activities are energy-intensive and drive emissions, and we must grow new capabilities and change our behaviours, and influence others to change, such as our customers, partners, and supply chain.
We will focus on:
Becoming more energy efficient
Embracing low carbon construction
Using lower-carbon energy products
Storing emissions that cannot be avoided
Investing in renewable power technologies


Climate change is the biggest issue of our generation, and there has been a huge change in public attitude towards its future impact on the environment in which we live.
We are committed to getting to net zero, and beyond, by eliminating all emissions associated with our activities - whilst delivering excellent service and great value to our customers.
We will constantly review our routemap, to adapt, invest, and innovate, in order to support a flourishing Scotland.
What is Net Zero?
Net zero is the balance between the amount of greenhouse gas produced and the amount removed from the atmosphere.
We reach net zero when the amount we add is no more than the amount taken away.
Achieving net zero is a vital factor in tackling climate change and we all need to play our part.
Scotland: A Net Zero Nation
Scotland has set an ambitious target to become 'Net Zero' by 2045. The Scottish Government is encouraging everyone to work together, support each other, and all get involved, so we can tackle climate change and reach our net zero target together.
Find out more