The Board comprises of the Chair, three Executive and seven Non-Executive Members, offering leadership, direction and guidance.
Douglas Millican, Chief Executive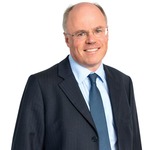 Douglas was appointed as Chief Executive in 2013 having previously been Finance and Regulation Director since Scottish Water was formed in 2002. He was formerly with East of Scotland Water and, prior to this, he worked with Price Waterhouse and Tyco. He is a Non-Executive Director and Trustee of World Vision UK, where he chairs the Finance Audit and Risk Committee. He is a Chartered Accountant with a BCom from the University of Edinburgh and is an Associate Member of the Association of Corporate Treasurers.
Peter Farrer, Chief Operating Officer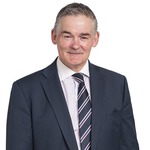 Peter was formerly Customer Service Delivery Director and General Manager of Operations. Prior to this he held various operational and engineering roles within Scottish Water's predecessor organisations, East of Scotland Water and Lothian Water and Drainage. He has 34 years' experience in the water industry since graduating from Heriot Watt University as a Civil Engineer in 1984. He is a Chartered Civil Engineer, gained an MBA from the Edinburgh Business School in 2001 and is a Fellow of the Institution of Civil Engineers and a Vice-President of the Institute of Customer Service.
Alan Scott, Strategy & Commercial Director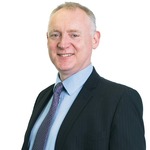 Alan was appointed Strategy & Commercial Director in February 2022 after having joined Scottish Water in September 2013 as the Finance Director from Balfour Beatty where he was Finance Director of UK Regional Building and Civil Engineering, having previously held the roles of Finance Director and Interim Managing Director of Balfour Beatty Engineering Services. He was Finance Director of Miller Construction for 8 years and has also held Finance Director positions in the oil service industry. He has an MA in Economics and Accounting from Aberdeen University.He qualified as a Chartered Accountant and Insolvency Practitioner with Arthur Andersen where he spent 10 years in the Corporate Recovery Services Team.
Non-Executive Members:
Dame Susan Rice DBE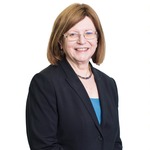 Dame Susan Rice DBE was appointed Chair of Scottish Water on 1 June 2015. She is also Chair of the Scottish Fiscal Commission, Senior Independent Director of J Sainsbury Plc and Non-Executive Director of C Hoare & Co, the North American Income Trust and Banking Standards Board. She was a member of the First Minister's Council of Economic Advisors, Managing Director of Lloyds Banking Group Scotland and was previously Chief Executive and then Chair of Lloyds TSB Scotland plc. She is also the Chair of Business Stream and has held a range of other senior Non-Executive appointments, including a 7 year term as a Non-Executive Director of the Bank of England and 11 years as a Non-Executive Director of SSE plc. She is also the President of Scottish Council for Development and Industry.
Iain Lanaghan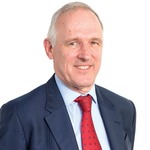 Iain Lanaghan is an experienced Non-Executive Director and former Main Board finance director. He is also a Non-Executive Director and Audit Chair of UK MOD Defence Equipment and Support agency (DE&S) and of the North Sea Transition Authority (NSTA). His previous Non-Executive Director and Audit Chair roles have included UK National Nuclear Laboratory. Previously, he was Finance Director of FirstGroup plc, Faroe Petroleum plc, PowerGen International and Atlantic Power. He is a member of the Institute of Chartered Accountants of Scotland, having qualified with KPMG in London.
Samantha Barber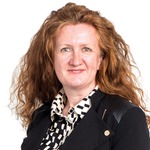 Samantha Barber was appointed as a Non-Executive Director in April 2017. She has worked at CEO and Board level in both the UK & Internationally for over 20 years. She worked in Brussels as a Policy Advisor in the European Parliament for 4 years and was CEO at Scottish Business in the Community for 9 years. Samantha took up her first Non-Executive Director position in 2000 joining the Board of Right Track in Glasgow. She also joined the Scottish Power Advisory Board in 2007 and was appointed to the main Board of the parent company, Iberdrola in 2008 where she is currently Chair of the Corporate Governance and Compliance Committee and a member of the Executive Committee. Samantha is also Chair of the Scottish Ensemble and an Advisory Board member at Imperial College London.
Deirdre Michie OBE
Deirdre was appointed CEO of Offshore Energies UK (OEUK) in May 2015. She has an LLB Hons in Scots Law and has extensive experience as a senior business leader in the global offshore energies industry, both upstream and downstream. As OEUK CEO, she signed the landmark North Sea Transition Deal with the UK government that is helping to deliver the low carbon energy development needed to achieve net zero emissions by 2050, while delivering energy security. As CEO, she drove the organisation's scope extension to include hydrogen, carbon capture and offshore wind, as well as oil and gas. Deirdre is currently a Non-Executive Board member of Scottish Water and a Board Member of Opportunity North East. She is also a member of the UK Government's North Sea Transition Forum; HMT's Oil and Gas Industry Fiscal Forum; the Scottish Government's Energy Advisory Board; and the Women's Business Council, a UK Government body focused on increasing women's contribution to economic growth. Deirdre was awarded an OBE for her services to the oil and gas Industry in the Queen's Birthday Honours 2018, an Honorary Degree from Robert Gordon University and a fellowship from the North East of Scotland College.
Ken Marnoch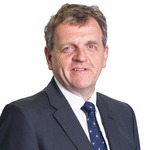 Ken brings 29 years of energy industry experience having worked for Shell since graduating from Heriot-Watt University in 1988. Initially based offshore in the North Sea and onshore in Aberdeen, and subsequently 17 years in assignments overseas. His recent roles include leading regional and country businesses in the Gulf of Mexico, USA and Brunei, South-East Asia focusing on corporate responsibility, safety, bottom line delivery, digitalisation and investment in people. His international career has also included leading Internal Audit, major asset and infrastructure project delivery, strategic planning, managing Government and corporate joint ventures and delivering significant organisational change.
Steve Dickson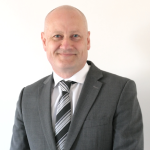 Steven Dickson brings more than 30 years communications, media and digital experience having worked for BT since 1989. Recent roles included leading teams across Europe, Americas and Asia Pacific focusing on global contracts, strategic controls and revenue assurance. He was a member of the leadership team in BT Group Business Services. Mr Dickson is also a member of the National Executive Committee for the Prospect Union, having occupied various executive positions since 2013 and been a senior negotiator on the BT Pay and Reward Committee since 2006. He also served a three year term on the governance board of BT's pension scheme in 2018.
Catriona Schmolke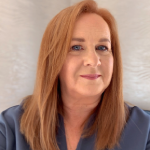 Catriona Schmolke was appointed as a Non-Executive Director in November 2021. She brings 36 years of infrastructure whole life asset experience with expertise in environmental protection, sustainability and ESG risk predominantly with USA based engineering, technical and scientific professional services company Jacobs. Her Operations career included roles as Vice President of the Water Utilities, Energy and Waste Business and Vice President of the Sustainable Solutions Consultancy. She is a chartered engineer and hydrogeologist with degrees from Strathclyde and Newcastle Universities. In 2016 she was honoured as a Fellow of the Royal Academy of Engineering where she is currently a Trustee and Vice President. Mrs Schmolke is also a Visiting Professor in Sustainability, Risk and Resilience at the University of Newcastle.
Graham Dalton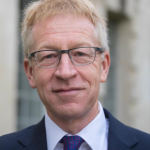 Graham Dalton is a chartered civil engineer and fellow of the Royal Academy of Engineering with 35 years of experience planning, building and operating large scale infrastructure in the UK, Middle East and Far East. From 2016 to 2022 he was Chief Executive of the Defence Infrastructure Organisation responsible for the Defence Estate in the UK and overseas. Previously, he was Chief Executive of the Highways Agency where he built the Agency's capabilities in network operation, asset management and commercial performance before leading the change to a Government-Owned Company - Highways England – in 2015. Graham's earlier career was spent with consulting engineering firm Mouchel, and with contractor Bovis.