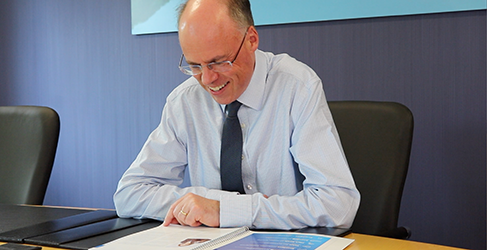 Watch Chief Executive Douglas Millican's pride over great year for Scottish Water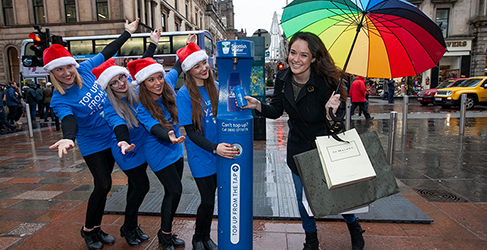 Customers can now top up from the tap on-the-go with a refillable bottle
2018/19 has been a year of remarkable achievements for Scottish Water.
Thanks to the round-the-clock hard work of our people and our partners, our customer satisfaction is at record levels.
We rose to the challenges - from the 'beast from the east ' to the hottest, driest summer in 25 years - to deliver our services with minimal impact.
Our services support the daily lives of 2.5 million households and 152,000 business premises. We deliver 1.46 billion litres of clear, fresh drinking water and remove 996 million litres of waste water, which we treat, recover resources from, and return safely to the environment.
In 2018/19 we invested £660 million in managing our assets, improving drinking water quality, protecting the environment, and contributing to the Scottish economy.
Our average annual household charge is £46 lower than in England and Wales.
We will continue to deliver the water and waste water services that are vital to everyday life to support a flourishing Scotland.
Check out the highlights from 2018/19 Annual Report.
Annual Report 2018/19 Highlights
Employee Wellbeing:
We have been recognised as a Times Top 50 Employer for Women and achieved Exemplary status in the Carer Positive initiative.
Excellent Customer Experience:
We have achieved the highest ever level of customer satisfaction and the lowest number of written complaints
High Levels of Water Quality:
We achieved 99.92% of all tests passing stringent quality standards.
Investing in Communities:
£660 million was invested to improve services, protect the environment and contribute to the economy.
Increasing Sustainability:
We successfully reduced leakage by 12 million litres per day, despite exceptionally dry weather.
Outstanding Customer Service:
We managed the supply of high quality, clear, fresh drinking water to our customers despite a demand increase of up to 30% during the hottest, driest summer for 25 years.
Value for Customers:
Our average household charge in Scotland remains among the lowest in Great Britain.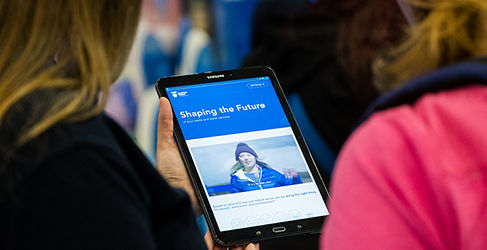 We engaged with more than 16,000 customers for our Shaping the Future consultation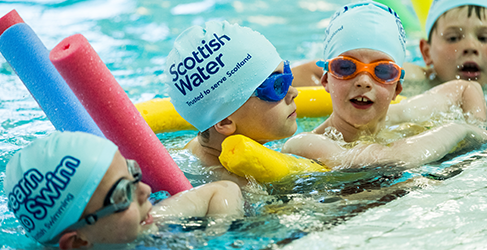 More than 78,000 Scottish children are taking part in our Learn to Swim programme
Annual Report
You can find our full Annual Report for 2018/19 here
More Information