Executive Leadership Team
The Executive Leadership Team is responsible for leading the strategic direction of Scottish Water.
Alex Plant - Chief Executive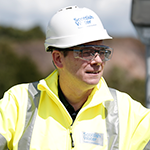 Alex took up the role of Chief Executive on June 1, 2023. He was previously Director of Strategy and Regulation at Anglian Water, where he worked from 2014.
Prior to working in the water sector, he held roles in the Royal Mail, Cambridgeshire County Council, Civil Aviation Authority, HM Treasury and Inland Revenue.
He has also held several non-executive director roles including with NHS Cambridgeshire and Centre for Cities. Alex is a graduate of Nottingham University.
Peter Farrer - Chief Operating Officer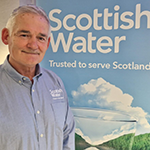 Peter has previously held senior roles in Scottish Water including Customer Service Delivery Director, General Manager of Business and Asset Planning and General Manager of Operations.
Prior to this, Peter undertook various operational and engineering roles with our predecessors, East of Scotland Water and Lothian Water and Drainage.
With 33 years' experience in the water industry, Peter graduated from Heriot Watt University as a Civil Engineer. He is a Chartered Civil Engineer, with an MBA from the Edinburgh Business School. He is a Fellow of the Institution of Civil Engineers and a vice-president of the Institute of Customer Service.
Lynne Highway - People Director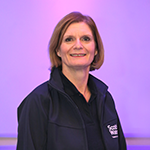 With over 30 years' experience in the UK and internationally, Lynne brings extensive knowledge of supporting businesses and their people.
Since joining Scottish Water in October 2023, she's been inspired by the vital role our teams play in delivering an essential service to the people of Scotland and her own directorate's role in supporting our people to develop and flourish.
Lynne has a deep understanding of all aspects of leadership and has played a key part in designing and delivering numerous strategic initiatives to achieve business objectives and strategies to support colleagues, customers, and communities. She previously worked in NatWest Group, where she was latterly Director of Colleague Experience and HR Transformation.
In her free time, she is a member of the Advisory Board for the Prince's Trust in Scotland, an adviser to the board of a local charity, as well as mentoring business and HR leaders in several organisations and charities in Scotland.
Rob Mustard - Director of Capital Investment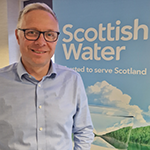 Rob has more than 27 years' experience in the water sector and has held several senior leadership positions within Scottish Water. Rob is currently responsible for leading our capital investment, commercial and procurement activities, working closely with an extensive network of supply chain partners.
Scottish Water's capital investment programme is one of the largest areas of infrastructure and engineering delivery in Scotland. In his previous role as Director of Digital & Transformation, Rob developed and led the organisation's current 10-year transformation programme as well as digital strategy and delivery.
His previous roles include Wastewater Strategy and Wastewater Operations General Manager, both of which were key to the delivery of environmental objectives. His career has involved roles spanning customer service, operations, delivery, technical and commercial. Rob is a former Non-Executive Director of Scottish Water Horizons Ltd. He has a BEng (Hons) in Civil Engineering.
Simon Parsons - Director of Environment, Planning and Assurance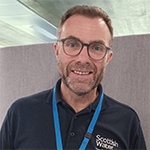 Simon joined Scottish Water in 2012 following a successful academic career at Cranfield University. He leads teams across water and waste water service planning, regulation, investment planning and scientific services and his directorate is at the heart of delivering Scottish Water's ambitious net zero and environment plans. Simon also chairs our group company Scottish Water Horizons which maximises the benefits of our asset base to support a Flourishing Scotland.
Simon has a BSc and PhD in Chemistry from Leicester University, is a Fellow of the Royal Society of Chemistry and holds a visiting professorship at Cranfield University.
Wendy Kimpton - Director of Strategy and Regulation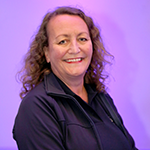 Wendy has worked in the water industry for more than 20 years. For 15 years she worked at Yorkshire Water where she held several operational and regulatory leadership roles including most recently as Head of Regulation.

She then joined PA as an Associate Partner working with several companies on their long-term ambitions and their strategic and tactical approaches to the 2024 Price Review in England and Wales. The focus of Wendy's role is on strategy development and economic regulation, leading and ensuring an effective relationship with the Water Industry Commission for Scotland as we plan for the next regulatory period.

She is committed to ensuring the industry remains resilient and efficient and meets the needs of communities whilst protecting the environment.
Kes Juskowiak - Director of Transformation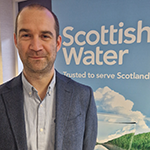 Kes has worked with Scottish Water since 2003 having studied at the University of Dundee and has held a variety of operational and senior management roles during his career.
He was the General Manager for Customer Water Services from 2019 and prior to that Water Operations Manager (East), Water Operations Business Improvement Manager, Water Quality Programme Manager, and for three years led a project to enhance customer experience of Scottish Water.
Kes has been a non-executive director at WRAS (Water Regulations Approval Scheme), including chairing the Audit and Risk Committee. He has led the development and implementation of strategic business and transformation plans focused on customer service, performance and net zero, particularly building digital capabilities for customers, employees and assets.
Chris Toop - Director of Digital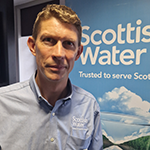 Chris has over 28 years experience in the water sector and has held senior positions in Customer Operations, Finance and Capital Investment within Scottish Water.
He is presently accountable for leading the provision of secure digital services and has a passion for introducing technology and solutions that drive up service excellence and efficiency with lower carbon emissions.
Chris is a Chartered Civil Engineer, a Fellow of the Institution of Civil Engineers and holds an Engineering Masters degree from Birmingham University, an MBA from Edinburgh University and won a national competition to attend the Leadership Programme at Harvard Business School. He is also a Community Councillor and Duke of Edinburgh expedition leader.
Brian Strathie – Director of Finance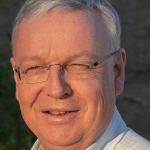 Brian joined Scottish Water as Financial Controller in July 2002 and was appointed Director of Finance in February 2022. Brian leads in all aspects of financial reporting and associated governance of Scottish Water's financial performance. He is also a non-executive director of Scottish Water Horizons Limited, and Scottish Water Business Stream Holdings Limited and is Chair of Aberdeen Environmental Services Limited.
Previously he carried out non-executive director roles in both Scottish Water Solutions 1 and 2 Ltd (JV companies formed to deliver significant parts of Scottish Water's capital investment programmes for the SR06 and SR10 regulatory periods). Prior to joining Scottish Water, Brian was the Group Financial Controller for SSE plc where he played a key role in the merger of Scottish Hydro-Electric plc and Southern Electric plc to form SSE.
Prior to this he held several senior roles within the finance team at Scottish Hydro-Electric plc (SHE) and was involved in the privatisation of the North of Scotland Hydro-electric Board to form SHE. He is a member of the Chartered Institute of Public Finance & Accountancy.
Brian Lironi - Director of Corporate Affairs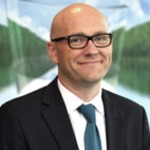 Brian was appointed Director of Corporate Affairs in August 2016 with responsibility for leading communications and engagement with external stakeholders on behalf of Scottish Water.
Prior to that, Brian was Head of Corporate Affairs at Scottish and Southern Electricity Networks, part of SSE Plc. While at SSE he also held the roles of Head of Media and Public Affairs Manager (Scotland).
Before working at SSE, Brian was the Senior Adviser to the Leader of Glasgow City Council and before that the Political Editor of the Sunday Mail newspaper. He has an MA (Hons) in Politics from Dundee University.
Emma Campbell - Group Legal Counsel & Director of Governance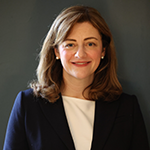 Emma joined Scottish Water as Group Legal Counsel in 2016 and was appointed Director of Governance in June 2023, leading the Legal, Corporate Risk and PFI teams.
She is the Compliance Officer, Corporate Secretary and Data Protection Officer of Scottish Water, with responsibility for enabling the effective operation of governance across Scottish Water.
Prior to joining Scottish Water, Emma practised as a Litigation solicitor and held senior legal and commercial roles within Balfour Beatty plc. Emma is a dual-qualified solicitor and Notary Public with a Masters Degree in Construction Law. She is also a Chartered Secretary.
*Information on the renumeration of our Executive Leadership Team can be found here.