Executive Leadership Team
The Executive Leadership Team is responsible for leading the strategic direction of Scottish Water.
Douglas Millican - Chief Executive
Douglas was appointed as Chief Executive in 2013, having previously served as Finance and Regulation Director since Scottish Water was formed in 2002.
He joined Scottish Water from East of Scotland Water where he was Financial Controller and later Commercial Director. Prior to this, he worked with Price Waterhouse and Tyco.
Douglas is Vice Chair of international children's charity World Vision UK.
He is a Chartered Accountant with a BCom from the University of Edinburgh and is an Associate Member of the Association of Corporate Treasurers.
Mark Dickson – Director of Capital Investment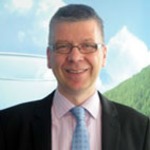 Mark is accountable for delivering Scottish Water's Capital Investment Programme to maintain and enhance its services to customers.
In his previous role as Director of Information Technology and Business Change, Mark led a major programme of improvement and change.
He has held roles as General Manager of Customer Service, in which he championed the delivery of improved customer service and customer satisfaction, as well as various other operational, engineering and commercial roles.
A graduate of Strathclyde University and Chartered Civil Engineer, Mark is an accomplished leader and customer service professional.
Shirley C Campbell - Director for People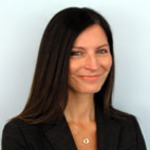 As Director for People, Shirley believes that Scottish Water, as a major employer in Scotland, has a responsibility to help people develop skills and capabilities which support the sustainability of the business and can be taken back into their communities.
In addition to her role as a member of the Scottish Water Executive team, Shirley is a board member for Scottish Water Horizons Holdings Ltd with responsibility for Scottish Water International. She is passionate about agile working and creating inclusive digital environments where people can flourish and be highly productive. She is also a lay member of Court at the University of Dundee, Chair of the People and Organisational Development Committee and a member of the Remuneration Committee. She became a member of Scotland's Fair Work Convention in 2018.
She has a BSc (hons) in Psychology and a postgraduate qualification in Personnel Management. She is a Chartered Fellow of the Institute of Personnel and Development and a trained counsellor. In 2017 she won the Institute of Director's (Scotland) Female Director of the Year award.
Rob Mustard - Director of Transformation & Digital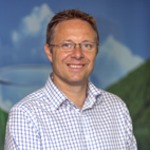 Rob is leading Scottish Water's technology investment & transformation programme. He is passionate about enabling our people through technology and is responsible for developing our Digital Strategy.
With over 20 years' experience in the water industry, Rob has held senior leadership positions across a variety of disciplines within Scottish Water, including General Manager for Waste Water Strategy and previously, General Manager - Waste Water Operations. Rob has also held various customer service, operational, technical and commercial roles. He is a former Non-Executive Director of Scottish Water Horizons Ltd.
Rob has a BEng (Hons) in Civil Engineering from Heriot-Watt University, Edinburgh.


Peter Farrer - Chief Operating Officer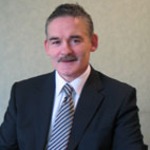 Peter has previously held senior roles in Scottish Water including Customer Service Delivery Director, General Manager of Business and Asset Planning and General Manager of Operations.
Prior to this, Peter undertook various operational and engineering roles with our predecessors, East of Scotland Water and Lothian Water and Drainage.
With 33 years' experience in the water industry, Peter graduated from Heriot Watt University as a Civil Engineer. He is a Chartered Civil Engineer, with an MBA from the Edinburgh Business School. He is a Fellow of the Institution of Civil Engineers and a vice-president of the Institute of Customer Service.
Simon Parsons - Director of Strategic Customer Service Planning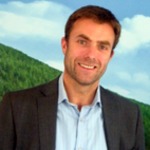 Simon was formerly Chief Scientist and General Manager of Scientific Services and represented Scottish Water in science, research and public health communities. Prior to joining Scottish Water in 2012, he had a long career in academia at Cranfield University where he was the Professor of Water Sciences and led the Cranfield Water Science Institute. Simon now holds a visiting chair at Cranfield.
Simon has a BSc and PhD in Chemistry from Leicester University, is a Fellow of the Royal Society of Chemistry and sits on the board of UK Water Industry Research (UKWIR).
Alan Scott - Strategy & Commercial Director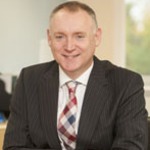 Alan was appointed Strategy & Commercial Director in February 2022 after having joined Scottish Water in September 2013 as the Finance Director from Balfour Beatty where he was Finance Director of UK Regional Building and Civil Engineering, having previously held the roles of Finance Director and Interim Managing Director of Balfour Beatty Engineering Services.
He was Finance Director of Miller Construction for 8 years and has also held Finance Director positions in the oil service industry. He has an MA in Economics and Accounting from Aberdeen University.He qualified as a Chartered Accountant and Insolvency Practitioner with Arthur Andersen where he spent 10 years in the Corporate Recovery Services Team.
Brian Strathie – Director of Finance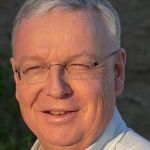 Brian joined Scottish Water as Financial Controller in July 2002 and was appointed Director of Finance in February 2022. Brian leads in all aspects of financial reporting and associated governance of Scottish Water's financial performance. He is also a non-executive director of Scottish Water Horizons Limited, Scottish Water Business Stream Holdings Limited and is Chair of Aberdeen Environmental Services Limited. Previously he carried out non-executive director roles in both Scottish Water Solutions 1 and 2 Ltd (JV companies formed to deliver significant parts of Scottish Water's capital investment programmes for the SR06 and SR10 regulatory periods).

Prior to joining Scottish Water, Brian was the Group Financial Controller for SSE plc where he played a key role in the merger of Scottish Hydro-Electric plc and Southern Electric plc to form SSE. Prior to this he held several senior roles within the finance team at Scottish Hydro-Electric plc (SHE) and was involved in the privatisation of the North of Scotland Hydro-electric Board to form SHE. He is a member of the Chartered Institute of Public Finance & Accountancy.
Brian Lironi - Director of Corporate Affairs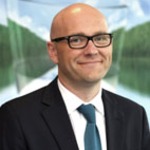 Brian was appointed Director of Corporate Affairs in August 2016 with responsibility for leading on communications and engagement with external stakeholders on behalf of Scottish Water.
Prior to that Brian was Head of Corporate Affairs at Scottish and Southern Electricity Networks, part of SSE Plc. While at SSE he also held the roles of Head of Media and Public Affairs Manager (Scotland).
Before working at SSE, Brian was the Senior Adviser to the Leader of Glasgow City Council and before that the Political Editor of the Sunday Mail newspaper. He has an MA (Hons) in Politics from Dundee University.

Information on the renumeration of our Executive Leadership Team can be found here.