Visiting Gladhouse Reservoir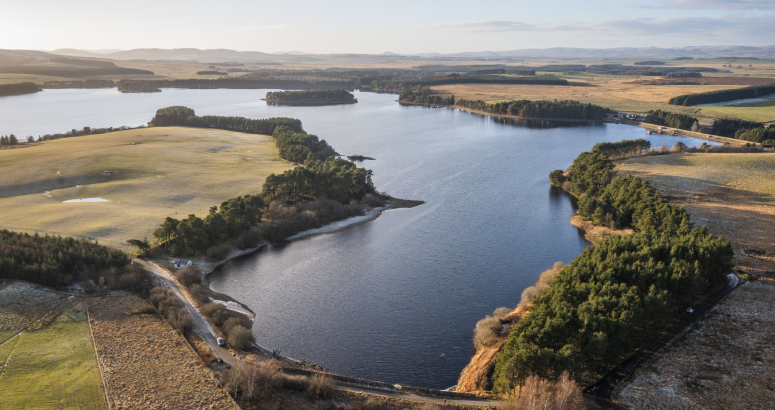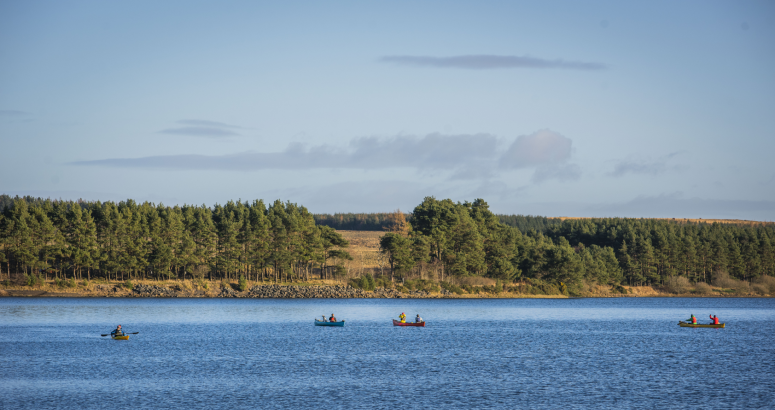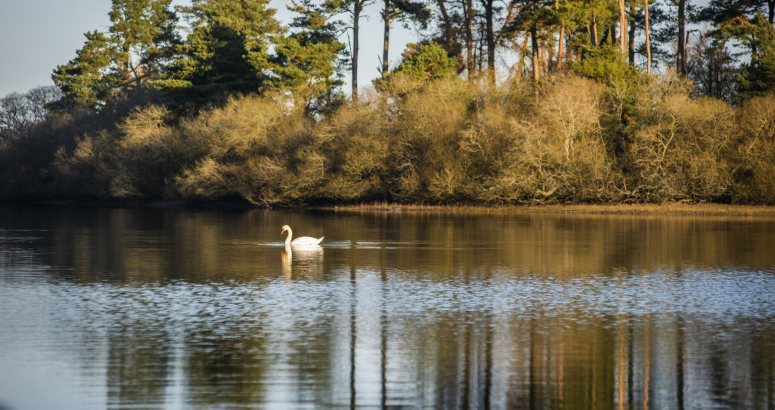 Overview
Gladhouse Reservoir is a wildlife haven offering visitors a rural experience a short drive away from Edinburgh, with walking and cycling routes linking into the surrounding Moorfoot Hills.

Designed by the prolific Victorian civil engineer James Leslie in 1879, Gladhouse supplies Edinburgh with its drinking water and is the largest body of freshwater in the Lothians.

Wildlife spotters have lots to keep an eye out for: The reservoir's islands provide a home for nesting and breeding ospreys, and a large wintering pink-footed geese population have helped to give Gladhouse status as a Site of Specific Scientific Interest! When visiting, please be mindful of the local wildlife and help to keep their natural habitat intact.

The reservoir also offers trout fishing for experienced boat anglers. To find out more, including how to apply for a season ticket, click here.
Planning Your Visit
Getting Here

On Bike: Gladhouse Reservoir is a 15-minute cycle away from the B6372 stretch of National Cycle Network Route 1. Find a route on the National Cycle Network.

By Car: Head south on the A701 which can be accessed from Edinburgh city and The City of Edinburgh Bypass. After the Gowkley Moss roundabout, keep left onto the B7026 following signs for Auchendinny. After three miles, turn left onto the B6372 following signs for Gladhouse to the reservoir.

Please plan your visit ahead and be prepared with alternative arrangements if no parking is available on site. Please be aware that, as of 11th April 2022, Midlothian Council have placed a Temporary Traffic Restriction Order on the road along the North Shore of Gladhouse Reservoir. While some parking is still available, it does restrict the numbers able to park close to the reservoir. We understand the challenges around parking in the area with safety concerns being raised during peak times. With this in mind, Scottish Water are working on plans for a new car park. In the meantime, we ask visitor to respect the restriction and park responsibly.

Unfortunately, there are currently no public transport routes to the reservoir.

Facilities
There are currently no toilets or bins at the reservoir. Please toilet responsibly and take your litter home.
We are working towards a Ranger Service being in place for Summer 2022.
There is no defined parking at the reservoir. While a car park is in development; in the meantime, we ask visitors to park responsibly. The road can be narrow in places where parking will restrict access for emergency vehicles.
There are pathways, but many of them are rough and can be muddy after periods of rain. Suggested walks at site can be found on the Walk Highland website.
Safety and Respect
Operations: The reservoirs are a working site and as a result, operational activity is often taking place. If work is set to potentially impact your visit, for example with a path closure, this will be advertised on site.

To find out more about investment at the site, see the Gladhouse reservoir Project page.

Water Safety: Gladhouse reservoir has an air curtain, marked with orange buoys, next to the dam structure. This is an important water quality feature which releases millions of bubbles, aerating the water to disperse potential impurities like algae. But these bubbles create negative buoyancy, so if you swam into this area, you would struggle to stay afloat. That goes for boats too. We ask visitors to stay away from these, and any other operational infrastructure, if taking to the water.

Find more information on water safety at reservoirs here.

Camping: While wild camping is enabled through the Scottish Outdoor Access Code, this should not take place near any properties. Fires should be small, ideally using a stove, and not be under the tree canopy. Wild camping is lightweight and leaves absolutely no trace. Please also bear in mind the site is surrounding by farm and livestock.

Respect for Others: The reservoirs are enjoyed by a wide range of visitors. Everyone has a right to responsible access in line with the Outdoor Access Code. We ask that everyone exercises their rights respectfully and responsibly.

Antisocial behaviour has been an issue at this reservoir and will not be tolerated. Regular patrols by Police Scotland take place and any concerns should be reported to them directly.
Further Information
We will continue to update this page with the latest information. Why not follow us on social media to stay up to date on our latest activity:

Twitter: @SWSouthEast

Facebook: @ScottishWater
Contact Us
Click below to contact a member of our team
Click here