Our Shared Vision
Since 1981, we have worked in partnership with WaterAid towards a shared vision of clean water, decent toilets and good hygiene for everyone, everywhere.
Employees from across Scottish Water raise more than £200,000 for WaterAid every year through support on three annual events: the WaterAid Scotland Ball, WaterAid Scotland Quiz and the WaterAid Scotland Golf Day.
In addition to this, employees contribute to WaterAid directly through Payroll Giving, and a dedicated WaterAid Lottery initiative as well as hosting office based fundraising events throughout the year on key dates such as World Water Day and World Toilet Day.
Our people have also been responsible for leading on the delivery of fundraising events throughout Scotland such as the annual North Coast 500 cycle which sees over 50 employees participating each year.
In addition to this, staff and Alliance Partners took part in the WaterAid Scotland Tartan Trail which ran for two years, and saw them climb, walk and cycle routes that Scotland has to offer.
Why Partnership Matters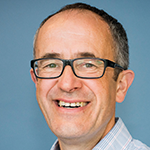 Tim Wainwright, Chief Executive of WaterAid UK, said: "The water companies' passionate volunteer committees put on innumerable events in their areas, meaning that WaterAid is truly grounded in communities across the UK, helpin to get the water and sanitation crisis to the front of people's minds."