HM Queen Elizabeth II: statement from Scottish Water Chief Executive
08 September 2022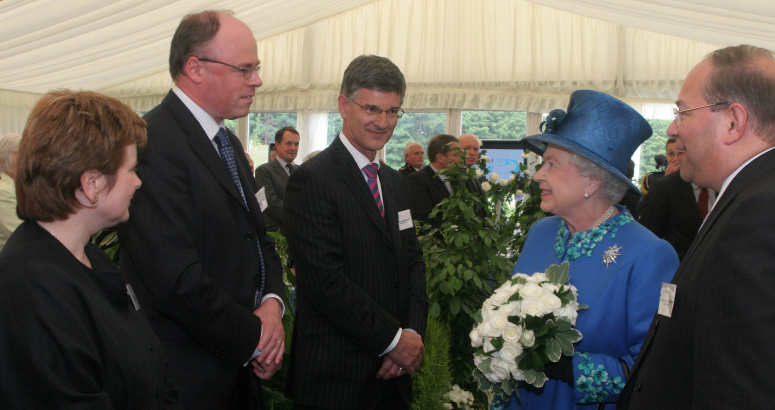 HM Queen Elizabeth II
Queen Elizabeth II officially opened Katrine Water Project in July 2008
"On behalf of Scottish Water, I wish to record our gratitude for the role HM Queen Elizabeth has played in public life in Scotland during her lifetime. "

Douglas Millican
Chief Executive, Scottish Water
Douglas Millican, the Chief Executive of Scottish Water, has paid tribute to HM Queen Elizabeth II following the announcement of the monarch's death by Buckingham Palace.
Queen Elizabeth II officially opened Katrine Water Project in July 2008 and met many of us from Scottish Water and the surrounding community during her visit, accompanied by her late husband the Duke of Edinburgh.
Mr Millican said: "On behalf of Scottish Water, I wish to record our gratitude for the role HM Queen Elizabeth has played in public life in Scotland during her lifetime.
"I and many other people will have fond memories of her visit to Milngavie and the interest she showed not just in the facility she officially opened that day, but also of the way she engaged with everyone she met.
"We are deeply saddened to learn of her passing and join with the nation in paying our respects."