Busby Glen Park Re-opens Following Sewer Upgrade Investment
10 October 2022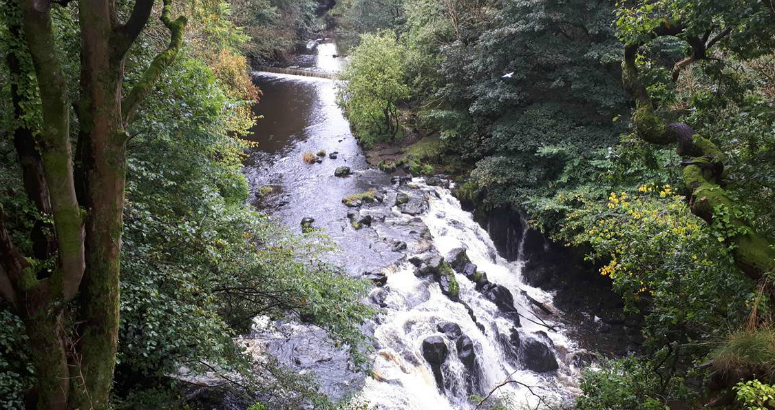 Beautiful Busby Glen
Scottish Water has made a £50,000 legacy fund available to enhance the park for future users. Complete our survey and tell us what you'd like to see added to your park.
A much-loved East Renfrewshire park is re-opening this week after completion of construction works to improve the local sewer network.
We're pleased to confirm that Busby Glen Park will re-open on Friday 14 October, 2022
Some areas near to the main gates have been newly seeded. Signage will be in place to help protect those areas and ensure the grass becomes established.
Once fully operational, the new infrastructure installed here will help reduce the risk of sewer flooding and provide environmental improvements.
Georgina Reid, corporate affairs manager in the west region, said: "We are so pleased that the park can now be handed back to the local community - and in time for the October school holidays.
"We are very sorry for the length of time it has taken to deliver this project. People have been denied access to their park for such a long time. We do recognise the impact this has had on people's access to green spaces during a difficult time for all.
"Once again, we thank everyone for their patience and understanding."
Due to the nature of the construction site and the essential maintenance required to make the wider area safe for public use, it was necessary to keep the park closed for health and safety reasons during this multi-million-pound investment project.
Busby Glen gates will finally open on Friday, with access to the wider glen area.
Scottish Water is holding a community information drop-in session on Friday 14 October, between 2pm and 5pm. A marquee will be located near the main gates in the park to allow people to speak to the project team.
A full package of reinstatement plans was agreed with East Renfrewshire Council following inspections of the park.
This work included the maintenance of more than a mile of footpaths within the park and Scottish Water will also repaint the playpark for local children to enjoy.
Scottish Water has committed to contributing to additional enhancements in the park for the benefit of the community. Details on how best to move this forward are being finalised and will be announced in due course.
Georgina added: "While there is still some work required – installation of power, testing, commissioning and minor reinstatement – we would like to reassure members of the public this will not require any further closure of the park."
In the front area of the glen, some temporary fencing will remain in place until all works are fully completed. Scottish Water is responsible for those areas until they have been fully remediated.
Discover More