Multi-million Pounds Investment for Greenock Flood Prevention
23 December 2022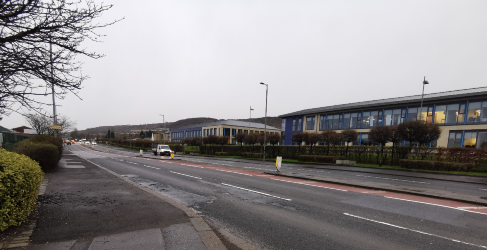 East Hamilton Street, Greenock]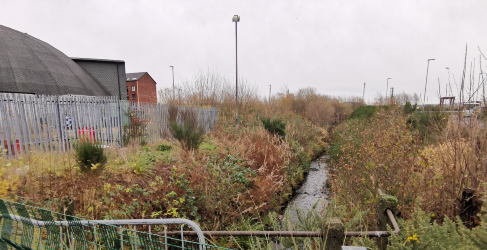 The Lady Burn
Scottish Water is to begin work on a £2.5million project to help tackle frequent flooding on the A8 trunk road through Greenock.

East Hamilton Street - which runs parallel to the River Clyde past the James Watt Dock - is prone to localised flooding during periods of extreme heavy rain.

Georgina Reid, Scottish Water's regional affairs manager in the west said: "This has been a persistent and regular problem impacting on all aspects of life in Inverclyde for many years.

"When the road floods, it costs commuters time and also impacts the local economy.

"This project is the culmination of many years of partnership planning and preparation to design the best possible solution to minimise the likelihood of regular flooding.

"It will also go a long way to alleviating any potential impact of future events and is an example of how we are working to tackle the effects of climate change."

On Monday 9 January 2023 work will begin to construct a new Combined Sewer Overflow (CSO) beneath Inverclyde Council's roads depot in Pottery Street. This will add extra capacity to the sewer network during heavy rain.

It will also act as a 'safety valve', allowing excess screened waste water to discharge into the Lady Burn rather than back-up into the sewer system and flood the road.

When the new CSO has been completed work will begin to upgrade and connect new sewer pipes running beneath the A8 itself.

This will be completed in several phases with, contraflow arrangements set up to keep traffic moving. As a result, road users can expect some short delays during peak times and should allow extra time for their travel plans.

Georgina Reid added: "Over the course of developing and planning a solution to the flooding we have adapted and substantially changed the scope of the project to minimise its impact.

"The new CSO is as far away from the road as we have been able to achieve thanks to the cooperation and consent of Inverclyde Council.

"The traffic management on the A8 during the connection phase of the project has been carefully planned to minimise delays and keep vehicles flowing.

"We are confident the travelling public, particularly those who use the road regularly, will understand and appreciate what we are doing, and we thank them in advance for their patience and understanding."

The project is scheduled to be completed in October 2023.