Protect Property and Pipes During Cold Snap
07 March 2023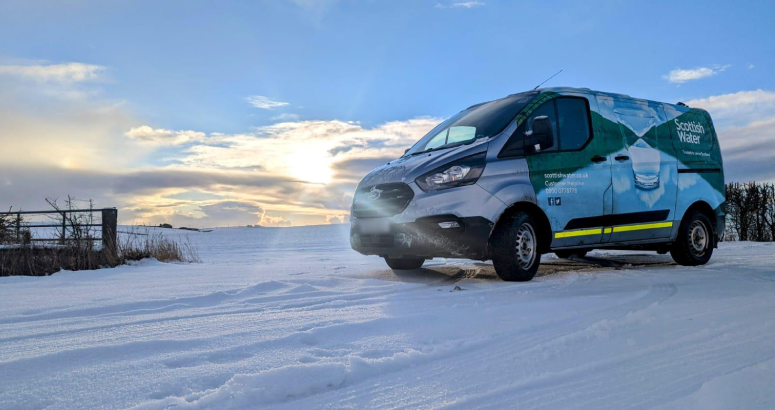 Sub-Zero
People across Scotland are preparing for freezing temperatures this week.
Householders across Scotland are being urged to take action to ensure their property and water pipes are protected from very cold weather forecast in the next few days.
With temperatures set to drop, the utility is reminding property owners that preparing for sub-zero temperatures could help prevent problems such as burst pipes and flooding and save unwanted expense for damage repair.
As the possibility of cold weather increases, the utility advises anyone with a home, holiday home or business premises to take action to protect their properties and pipes, whether the property is old or new.
"We would want all householders and businesses to prepare and be alert for any bursts which do occur."

Kevin Roy
Customer Service General Manager
Kevin Roy, Scottish Water's customer service general manager, said: "Water pipes can be very vulnerable to swings in temperature and the freeze-thaw process. With a return to freezing overnight conditions and slightly warmer temperatures during the day, we are preparing for a potentially busy period."
"As we saw in December, burst pipes – especially those which the customer has responsibility for - can place additional strain on our supply systems as well as cause disruption. We would want all householders and businesses to prepare and be alert for any bursts which do occur."
"We are putting a range of resources in place to allow us to deal with issues which arise – but prevention in the first place is always a better option."
The key advice about pipes is to heat, insulate and protect:
Heat
Modern central heating systems have frost-protection built in, which will fire up the boiler if needed, even when your heating is turned off. If you don't have frost-protection built in to your boiler, then set the heating thermostat to 10C and the programmer to On or 24hr. The heating will only come on if the temperature inside your home drops below 10C, so it shouldn't use a lot of energy and it could help prevent frozen pipes and expensive repairs.
Insulate
Pipes don't like the cold – whether they are outdoor or indoor, metal or plastic, new or old. Making sure pipes and water tanks are properly insulated is one of the simplest, and cheapest, things which can be done to help protect properties from the cold. Make sure that there are no gaps at bends, valves or fitting, and that you use a suitable insulation material. Insulate the condensation pipe. Efficient condensing boilers produce a small amount of condensate which drains away through a plastic pipe, usually outside. If that pipe gets blocked with a build-up of ice, the boiler will stop working. Insulate the plastic pipe with foam pipe insulation to keep it warmer and prevent the condensate water from freezing and blocking the pipe.
Protect
If you are going away, make sure you have someone who can check regularly for any problems. Dripping water increases the risk of freezing, so have any drips or leaks at taps or valves repaired as soon as you discover them, and reduce draughts by fitting draught excluders to doors and windows. If the property is going to be vacant over winter, turn off the water supply and drain the system.
Even when your property is winter-ready, sometimes damages can happen, so make sure you have adequate buildings and content insurance.
If your property is going to be vacant during such cold weather, turn off your water supply and drain the system. A licensed plumber will be able to give advice about this. Visit www.scottishwater.co.uk/winter or www.yourwateryourlife.co.uk/winter/ for further advice, information and films.
Additional advice
Our additional advice includes tips on finding and using your stop valve, keeping a small emergency pack handy, and being a good neighbour and keeping an eye out for your neighbours including the elderly and those who might need additional support.
Follow us on Twitter @scottish_water, Facebook facebook.com/scottishwater and Instagram @scottishwater and use hashtag #SWwinter