Organisations We Work With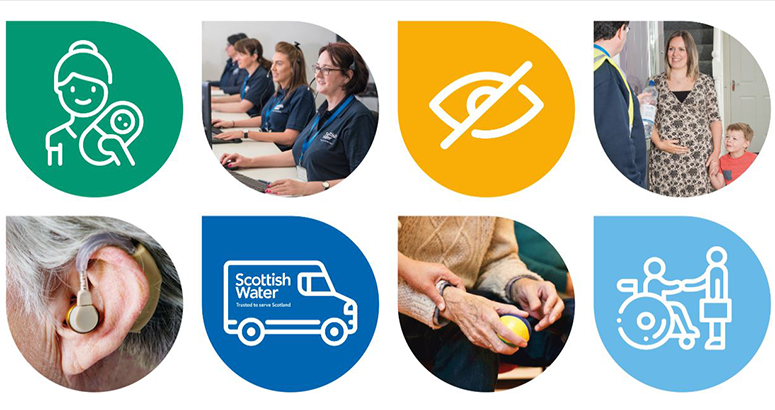 Working Together
We work closely with a range of companies who offer a similar free service to help those with extra communication needs.
Energy companies operating in Scotland also offer a similar service to our Priority Services Register.

It's a free service that helps energy companies look after customers who have extra communication, access or safety needs.

Electricity
There are two electricity Distribution Network Operators who look after the wires and cables that bring electricity to communities across Scotland.

PSR Scotland Website
Free UK wide service which provides extra help during power cuts or when there's an interruption to your water supply
Visit the website here
Scottish & Southern Electricity Networks (SSEN), who are responsible for the north of Scotland:
www.ssen.co.uk/psr or call 0800 294 3259

SP Energy Networks (SPEN) who are responsible for central and southern Scotland:
www.spenergynetworks.co.uk/psr or call 0330 10 10 167

Gas
Gas network company SGN also has helpful information on its website about its other initiatives to support vulnerable members of our communities to stay safe and warm:
www.sgn.co.uk/extra-help

Age Scotland
We also work closely with Age Scotland, who is the leading charity that represents older people in Scotland with their rights and interests.

They provide an information and advice service to older people by phone, email and letter on matters including money (such as benefit checks), social care, housing, legal and friendship.

You can find out more at www.ageuk.org.uk/scotland or call 0800 12 44 222

Fire Scotland
As part of their commitment to building a safer Scotland, Fire Scotland offer everyone in Scotland a free home fire safety visit.

They can help sort out a fire escape plan and provide information about smoke, heat and carbon monoxide alarms.

You can find more information about fire safety visits at www.firescotland.gov.uk or call 0800 0731 999
Home Energy Scotland
Home Energy Scotland offer free, impartial advice to help you stay warm at home, save energy and reduce your carbon footprint. Funded by the Scottish Government, Home Energy Scotland can also help you access financial support to make your home more efficient and cheaper to heat.

You can find out more at www.homeenergyscotland.org or call free on 0808 808 2282