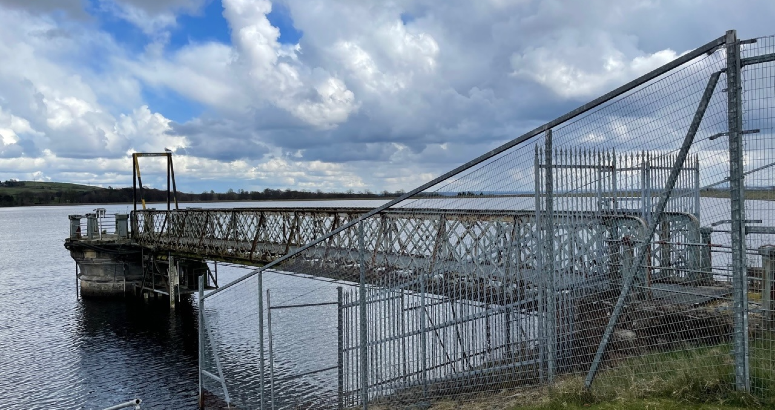 At this location:
Over the next few weeks you might see some George Leslie Ltd staff out in a boat on Craigmaddie Reservoir, at Craigmaddie Tower. They will be carrying out essential inspections ahead of planned works.
We are constructing a bespoke bridge to replicate the existing bridge, including fixing details and rivets.

The top of parapet T-sections and deck inverted T-sections will be replaced like for like to maintain the exact U-shaped structure.

The bridge will be painted silver grey to match the existing ironwork around the site. It will be fabricated off site and transported to site for assembly in the same way the existing bridge would have been.

As well as replacing the bridge, the ironwork on the valve tower and at the entrance to the valve tower and across the Craigmaddie spillway to the east will be stripped back, mechanically prepared, primed and repainted.

We will also be carrying minor repairs to Craigmaddie Scour Valve Tower Bridge. The temporary scaffolding will be removed, ironwork will all be blast cleaned, prepared and repainted. Two horizontal mid-railings are missing and replacements will be provided.