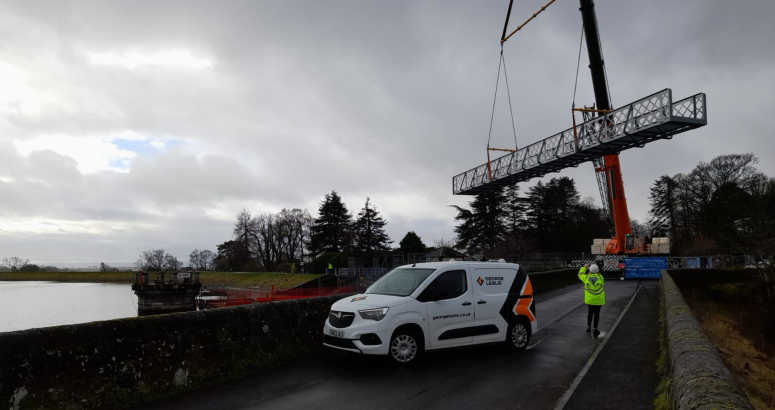 Craigmaddie Valve Tower Bridge Operation
Watch our short film which shows how this complex operation was carried out in a tricky location.
At this location:
A replica valve tower bridge has now been put in place.

Specialist contractors Beaver Bridges are carrying out some further works at Craigmaddie Valve Tower.

The ironwork on the valve tower and at the entrance to the valve tower and across the Craigmaddie spillway to the east will be stripped back, mechanically prepared, primed and repainted.

We will also be carrying minor repairs to Craigmaddie Scour Valve Tower Bridge. The temporary scaffolding will be removed, ironwork will be blast cleaned, prepared and repainted. Two horizontal mid-railings are missing and replacements will be provided.