Looking After Your Septic Tank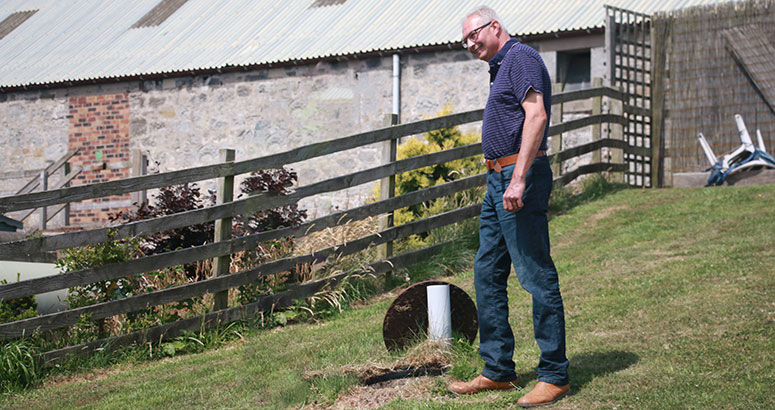 Looking after your septic tank
Looking after your septic tank properly can help prevent pollution
How They Work
Septic tanks work thanks to naturally occurring bacteria which thrive on the impurities in waste water. If certain substances are disposed of down toilets and sinks, this can upset the natural balance and stop your septic tank working properly. This could lead to pollution or choking of the soakaway disposal system.
Blockages
Blockages are the most common problems with septic tanks.
Check for blockages:
At the house - are sinks draining properly?
At the drain trap - are there foul odours?
At the manhole - is sewage backing up?
At the septic tank inlet or outlet
At the soakaway or outlet - is effluent causing pollution?
You may be able to clear a blockage using drain rods fitted with a plunger. You may need to call a qualified plumber or drain clearing specialist.
Your tank may also require de-sludging.
Top Tips
Follow our recommended do's and don'ts to help prevent problems.
Do
Use toilet fresheners, mild detergents, fabric conditioners and washing powders/liquids in moderation. They can upset the natural balance.
Use bleach and disinfectants SPARINGLY. They can kill friendly bacteria
Don't
Flush rags, disposable nappies, kitchen towels, sanitary items, cotton buds or condoms down the toilet. Bag it and bin it - don't flush it
Dispose of grease, oil, fat or chemical toilet liquid into drains leading to the septic tank; dispose of these in an environmentally-friendly way
Wash paint brushes in the sink or put brush cleaning liquids into the drains leading to the septic tank; dispose of these in an environmentally-friendly way
Connect rainwater drainage pipes, e.g. from roofs or drains, leading to the septic tank
Dispose of waste liquids that are harmful to septic tanks into rainwater drains
Enter a septic tank - dangerous gases are produced by the natural treatment process
You can view/download the current septic tank desludging charges on the Charges page in the Document Hub.
Application for Service
Apply for our septic tank services here. Please note due to ongoing operational issues, there may be a delay in the processing and emptying of your tank.
Apply here