We take great pride in being an inclusive employer and we hold a number of awards and memberships in the area of Diversity and Inclusion.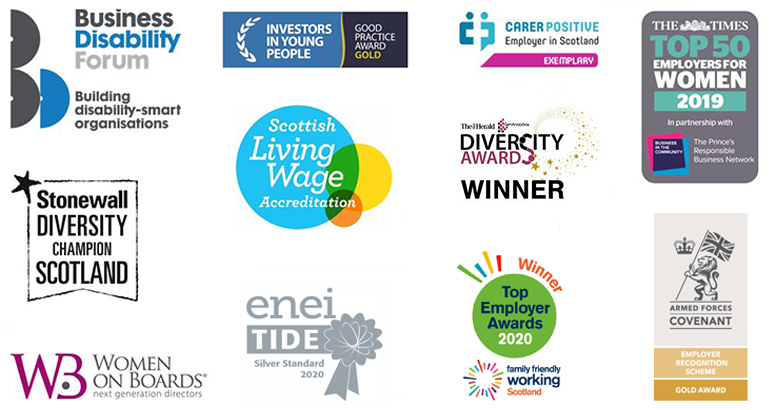 Inclusive Employer
We're working hard as an organisation, and in partnership, to encourage best practices in Diversity and Inclusion.
We're delighted Scottish Water was named in The Times Top 50 Employers for Women 2019 list, which spotlights UK employers who make gender equality a key part of their business strategy, with a commitment to creating inclusive workplace cultures and encouraging women to progress at all levels.

We also achieved the Age Inclusive award at the Herald and GenAnalytics Diversity Awards 2019. This recognises our multi-generational approach to supporting employees across all stages of their working lives, through inclusive policies, initiatives and development opportunities.
Our Memberships
Carers Exemplary Status for our support of staff who are also carers
Active Stonewall Champions, where all LGBT employees are accepted, without exception, in the workplace
Defence Employer Recognition Scheme supporting serving and ex service personnel, and their friends and families
Women on Boards which actively seeks out women with potential to sit on boards
Business Disability Forum making it easier and more rewarding to do business with and employ disabled people
These accolades help to establish Scottish Water as an employer of choice and demonstrate that we take our commitments seriously in creating an environment where everyone can flourish and achieve their full potential.