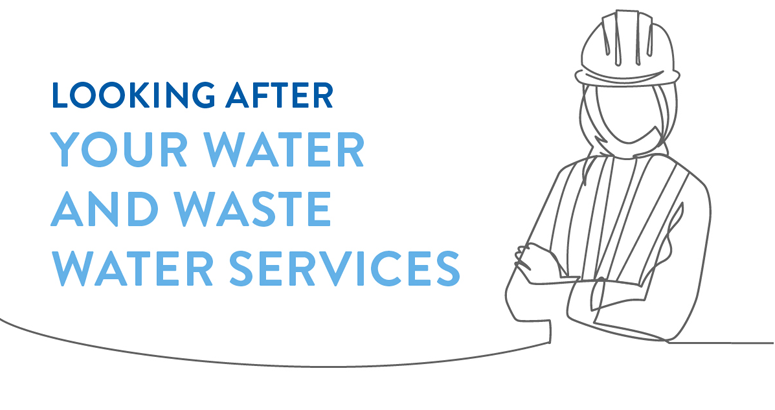 Essential services
Looking after your water and waste water services
Coronavirus : How Scottish Water is serving our customers during the pandemic
Our priority is the provision of water and waste water services - essential to the everyday lives of more than 5 million people and businesses. Our service meets the needs of communities in urban and rural areas across Scotland's mainland and islands.
We work around the clock to keep customers supplied with water and treat the country's waste water while maintaining the health of our employees and our customers.
You will continue to see Scottish Water vehicles and employees carrying out essential work in your community.
Planned works
Planned works for our capital investment programme will continue alongside our daily operations on the network to ensure we supply you with water and take away and clean the water you use. Our activity adheres to Scottish Government Covid-19 guidance for the construction industry and the public.

We have implemented measures to ensure safe working and allow for safe distancing by our workforce. This also ensure the safety of people in the communities and locations where we are working.

We recognise that some areas in Scotland may have different restrictions, and we will ensure all safety measures are in place as required.

The following strict measures are in place:
Safe working environment, including safe working signage and welfare arrangements
Social distancing to protect employees and the public
Compliance with current safe operating procedures for the construction sector in Scotland
Measures
Under the current restrictions, the following information may also be helpful:
All main Scottish Water office buildings are closed to employees (with the exception of essential operational workers)
Public reception desks remain closed
For those Scottish Water employees normally based in an office, they will continue to work from home for the time being
A package of support measures is in place for Licensed Providers who supply business customers who may be experiencing pressures caused by Covid19 (Coronavirus) - read more here.
Our customer water sampling programme, which was paused during lockdown, has now restarted with additional health and safety measures in place - read more here.
Public Top Up Taps are in operation as normal with enhanced monitoring and hygiene measures - read more here
Arrangements are in place to receive post, but we would encourage customers and organisations to contact us at help@scottishwater.co.uk or call our Customer Helpline 0800 0778 778
Our frontline employees and key supply chain partners are working to fix bursts and sewers, and clear chokes, ensuring customers receive a consistently high level of service while following safe working guidelines.

Many people have been visiting local reservoirs for exercise and wellbeing. Reservoirs are vital assets in the water supply network and employees often require to carry out work at these locations. We would ask visitors to respect our employees and maintain distance when required. If you are visiting a local reservoir please adhere to any parking and access arrangements. This allows employees, emergency services and residents access when needed. Please do not park irresponsibly.


Advice
Customers are urged to follow 3 Ps guidance - flush only pee, poo, or toilet paper down toilets and bin non-flushable items responsibly, to help reduce the risk of blocked drains and sewers. Click here for more information on how you can help Keep the Cycle Running Smoothly.

If you need an appointment or a visit to your property as part of our normal business activities we will ask a few questions to make sure a face-to-face visit is appropriate. If you wish to postpone a visit we will accommodate this wherever possible. Please see our bogus caller advice here.

For advice on recovering drinking water supplies in buildings and networks after prolonged inactivity please see Water UK briefing note here.

We continue to monitor this situation very closely and our primary focus is to ensure our service to you is maintained in a safe and responsible manner.

Check back here regularly for updates to relevant important information and advice for our customers.