3 P's
Do your bit and know your bathroom checklist. Follow the three Ps rule and only flush Pee, Toilet Paper and Poo.
Nature Calls. Bin the Wipes.
Our new campaign is asking people to 'bin the wipes'. Many wipes contain plastic, meaning they don't break down in the sewer and can cause blockages.

Climate change brings heavier rainfall. As sewers become overwhelmed, household waste products – wipes, sanitary items, nappies – can escape into our rivers and end up on our beaches. Not just unpleasant, this is harmful to the environment and the wildlife we share it with.
Back the Ban
Help us reduce the impact of wipes containing plastic by backing our ban.
Find out more
Time for a Ban
Like many people, you probably didn't realise that many wipes you buy contain plastic. We don't think that's right. Therefore, we are calling for a ban on wipes that contain plastic being sold. Plastics in our environment cause harm to animals directly and indirectly through their food chain. To find out more and to back the ban, please visit JoinTheWave.scot/ban.
How Big is the Problem?
Every year our teams attend over 36,000 blockages in drains and sewers, which could cause flooding in homes and neighbourhoods, pollute rivers, burns and coastal waters.

80% of these blockages are caused by people flushing the wrong items down the toilet, or pouring fats, oil and grease down the sink.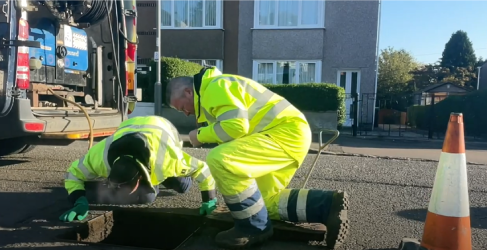 Watch Kenny and Chas in our Sewer Response Team unblocking a sewer in Glasgow.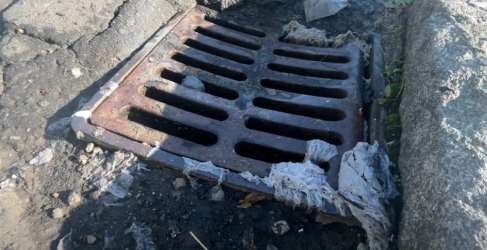 Wet wipes which have been flushed down the toilet.
How You Can Help Prevent Blockages
It's easy really. Just remember the 3Ps rule. Only flush (toilet) paper, pee and poo. Nothing else should go down the toilet. Make sure all other items, including wipes go in the bin!