Supply Ensured for Picturesque Village
12 November 2021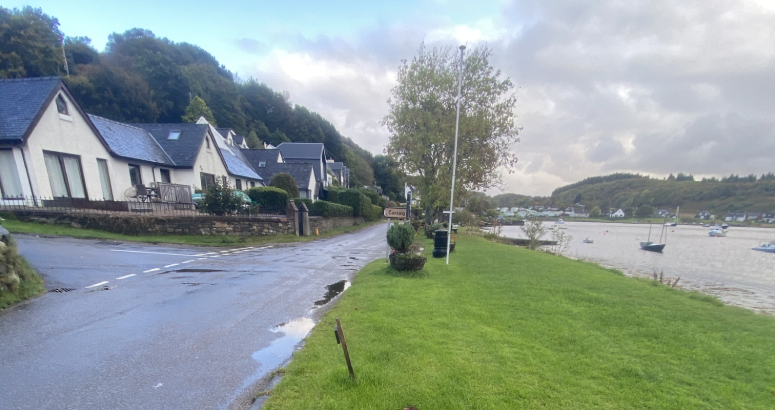 £850,000 Water Mains Improvement Project
Work to begin in Tayvallich
"This is a significant investment for the local community and will ensure they continue to enjoy a reliable supply of clear, fresh and high-quality water for many years to come."

Georgina Reid
Corporate Affairs Regional Manager, Scottish Water
Scottish Water is set to start an £850,000 water mains improvement project in the lochside village of Tayvallich in Argyll and Bute.
Work will begin on 29 November 2021 to replace a substantial part of the water mains network serving the community on the shore of Loch Sween. Some of the existing infrastructure is over 70 years old and more prone to bursts.
The new water main will be installed along the B8025, the unclassified road to Carsaig and the road by the primary school where most residential and holiday properties in Tayvallich are located.
Georgina Reid, Scottish Water's Corporate Affairs Regional Manager, said: "This is a significant investment for the local community and will ensure they continue to enjoy a reliable supply of clear, fresh and high-quality water for many years to come.
"There is only one road through the village, and we are acutely aware of the potential impact the work could have which is why we have waited until after the summer tourism season.
"We will do all we can to maintain access where it is safe to do so and will work with the community to complete this important project that will bring so much benefit to the area."
There will be planned interruptions to customer supplies to allow transfer over to the new mains and roads may have to be temporarily closed where the width of the carriageway does not allow safe access.
The project is expected to take approximately six months to complete, and householders and local businesses will be kept up-to-date with progress.
Scottish Water is committed to providing a robust and reliable network to our customers and we thank them in advance for their patience and understanding."