BLOG: Save Water in the Garden - Julianne Robertson
24 February 2022
As we enter spring, gardeners across Scotland are digging out the seed packets, cleaning out their greenhouses and sharpening their secateurs, ready for the new growing season – and I'm definitely one of them! I can't wait to get growing and have plans for all kinds of new plants, which I'll raise from seed or pick up at some of my favourite local independent garden centres. However, this year I'm factoring in some preparation which will help me maintain my garden while also saving water and reducing the amount of tap water I use outside my home.

The effects of climate change are already noticeable, and over the coming years we're told to expect more warm, dry summers, with droughts becoming more likely. Last summer saw long spells without rainfall and reservoir levels falling to record lows, putting pressure on the water network. We can all do our bit to conserve water, and spring is the perfect time to take a few simple steps which will pay dividends throughout the growing season and in years to come.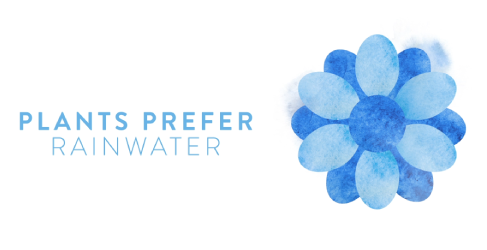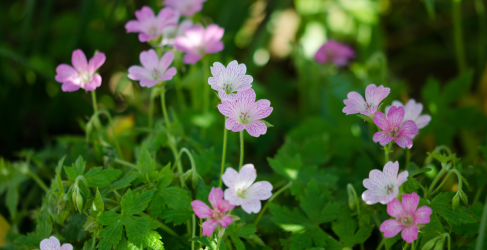 "A small Scottish roof collects over 45,000 litres of water each year, which is more than enough to keep your water butt topped up!"

Julianne Robertson
Communications Technical Expert, Scottish Water
Install a water butt
This is perhaps one of the best ways to harness the changing weather to ensure you still have a steady supply of water, even during a hot summer. In fact, plants prefer rainwater, as there is nitrogen in the rain which helps them thrive - so it's good for your garden and protects precious water resources. A small Scottish roof collects over 45,000 litres of water each year, which is more than enough to keep your water butt topped up! Water butts of all shapes and sizes are readily available online, at garden centres and DIY stores, so there's one to suit every size and style of garden. They're easily connected to a downpipe running off the guttering of your home - or an outbuilding such as a shed or greenhouse - and will collect litres of water, ready for use when you need it. Simply open the tap and fill your watering can!
If you want to go down the do-it-yourself route, you can upcycle any kind of large plastic bin, an old bath, a lined wooden barrel, or perhaps a galvanised steel trough. Anything which is watertight can be a water butt – instead of a tap you simply dip in your watering can or bucket to fill it up. It's also advisable to cover with net or mesh to stop debris or animals entering the water.
What if you only have a tiny patio or balcony garden? No problem – even a plastic milk carton can be a water butt! Use scissors to remove the base, screw on the lid, turn it upside down, and secure it so that it can fill up with rain. Unscrew the lid to fill up your watering can and give your plants a drink!
Mulch your borders
Mulching your garden – in other words, covering the soil with any kind of organic matter – is a great way to make the most of the moisture which is already in the soil. Putting a thick layer of mulch provides the soil with nutrients and improves its structure, helping it to hold onto water better. It also reduces evaporation at the surface. You can use a variety of different types of mulch for this: bark, wood chippings, grass clippings, leaf mould, horse manure, pebbles or gravel.

Homemade compost is an even better solution, as it recycles waste from your garden and some household materials too. Grass clippings, leaves, prunings, hedge trimmings, cardboard, pet bedding and paper can all go into a compost heap or bin – an equal mix of green and brown material is good. It needs turned (mixed) fairly regularly, but in just six months or so you will have a lovely, crumbly brown mixture, ready to spread on your garden borders or raised beds.
Plan your planting
If you're a bit of a gardening addict like me, you've probably already got a wish list of new and exciting plants to add to your collections in 2022. Or perhaps you're thinking of redesigning a border, or adding a few pots to the patio. Spring is a great time to be planning ahead like this, and if you're able to get hold of some bare-root plants to add to your garden at this time of year, so much the better. Bare-root means they're not in a pot - the plant is dormant and simply a collection of roots, ready to go into the soil and produce stems and leaves when the weather warms up again. It's a good way to get plants established early in the year, as they will quickly develop a healthy root system, which also means they will need less watering when summer comes round.

Alternatively, consider buying some plants which are drought tolerant and well suited to hot, dry conditions. The mantra of 'right plant, right place' is useful to remember – if you're putting the plant in an area of the garden where it will be in full sun for most of the day, it makes sense to select something which loves these conditions. There are plenty of these low maintenance sun-worshippers to choose from, many of which will give you the colour and impact you want in your borders – and they will thrive in a hot, sunny spot.

Here are a few common and popular plants to add to your planting plans:
Lavender – an old favourite, with its silver foliage, a well-loved scent and it's great for bees
Stachys Byzantium (also known as lamb's lugs/lamb's ear) – soft, silvery leaves with pretty purple flowers also loved by pollinators
Stipa tenuissima (Mexican feather grass) – soft and swooshy grass which provides movement and texture in your borders from early summer right through until the end of winter
Geums – they come in a range of colours, they're tough and hardy little plants and many will provide flowers from spring right through until autumn. I have a number of varieties in my own garden as they're such good performers!
Hardy Geraniums – another favourite for me – geraniums are super low maintenance but will reward you with flowers right through the growing season
Nepeta (aka catmint) – another tough little plant which adores a hot and sunny position and is a bee buffet! Cut back faded flowers mid-season for a second flush of these pretty blue-purple blooms
Sedum – this has thick, succulent leaves and a spray of pink, red or white flowers which bees and butterflies love