£3.1m Investment Project Close to Completion
07 March 2022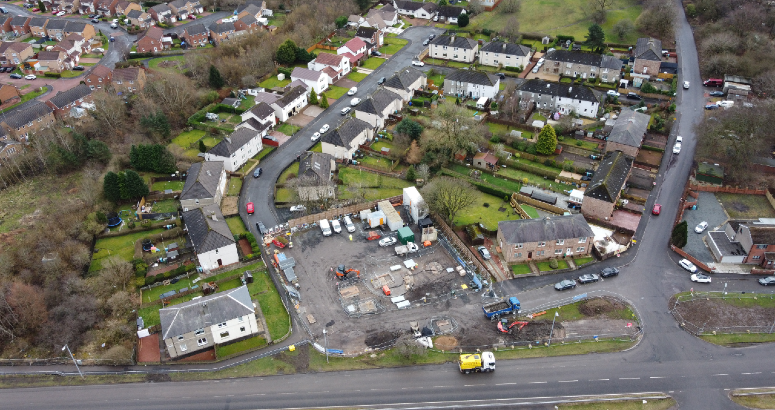 Tackling Sewer Flooding
Our major investment in Chryston is close to completion
"Scottish Water is investing many millions of pounds in projects of this type up and down the country, as we continue to upgrade and improve our infrastructure to deliver a world class service that is resilient and well-placed to cope with the impact of climate change."

Georgina Reid
Corporate Affairs Manager
Our multi-million-pound project to tackle sewer flooding in North Lanarkshire is nearing completion.
The £3.1m investment in Crow Wood Terrace, Chryston has seen a new underground storm tank and 300 metres of upsized combined sewer pipe installed to increase capacity in the area.
Georgina Reid, Scottish Water's corporate affairs manager for the west said: "Tackling sewer flooding is a top priority for us and requires significant levels of investment.
"Every penny we have spent will help reduce the risk of flooding and the distress it can cause to our customers and local communities.
Scottish Water's alliance partner Amey binnies is now carrying out reinstatement works which are anticipated to be completed at the end of April.
For health and safety reasons, a short stretch of Crow Wood Terrace and Crow Wood Road was closed for the duration of the project which began in May 2021.
Georgina Reid added: "We would like to thank residents and road users for their patience and understanding throughout the course of the project.
"The long-term benefits will far outweigh the relative short-term disruption the work may have caused, and we will continue to work with customers to complete the project as quickly as we can."