BLOG: Saving Water Can Help Save Energy Too! - Malcolm Eakin
23 May 2022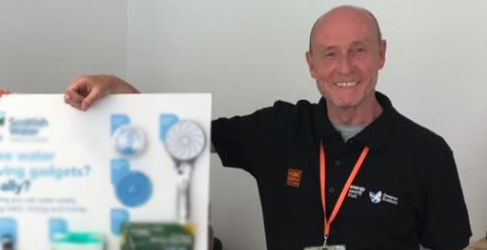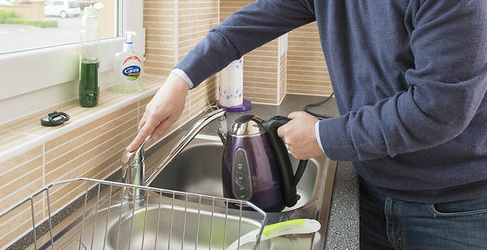 "Clean, fresh water is so readily available to us in Scotland and as such, we mostly take it for granted."

Malcolm Eakin
Water Efficiency Expert, Home Energy Scotland
I'm
Home Energy Scotland
's water efficiency expert in the Strathclyde and Central region of Scotland and am passionate about helping householders in Scotland reduce their water and energy consumption at home.
Home Energy Scotland is a free and impartial advice service funded by the Scottish Government to help householders keep energy bills down and reduce their carbon footprint. My role is to engage with householders, community organisations and employers when they contact our free phone line -
0808 808 2282
- or at face-to-face events (which are currently being delivered through webinars).
Scottish Water works in partnership with Home Energy Scotland to help householders save water and energy; engaging with local communities to help spread the water and energy saving message.
Because we use it every day without thinking about it - and since it rains so much in Scotland (especially in the west!) - I've found that it still surprises people when they hear how little rainfall can be collected by Scottish Water to supply our daily needs. Or indeed, how much water we use every day!
Another factor that people generally don't consider is the enormous amount of energy required to clean and transport water to provide this valuable resource to our homes and businesses. That doesn't even factor in how much energy is used to heat it for use in our homes and places of work.
Clean, fresh water is so readily available to us in Scotland and as such, we mostly take it for granted. So, it is really rewarding for me if I can encourage people to stop and think for a moment about how they use water and identify any changes they can easily make in their behaviours to reduce the amount of water they might be wasting.
Without doubt, the best and most enjoyable aspect of my job is engaging with people face to face. I am really looking forward to being able to return to doing this once again when restrictions due to the pandemic are lifted. However, as a stopgap measure, we've devised a water-saving webinar which is available to community groups and employers on demand. To arrange one of these, email
HES_partnership@est.org.uk
- we'll be delighted to organise this to be delivered to your organisation.
If you're a householder and want to receive tailored water and energy efficiency advice to help you to reduce energy bills, or simply protect Scotland's beautiful environment, get in touch with one of Home Energy Scotland's advisors on
0808 808 2282
. It's completely free.