New Era for Two Highland Waste Water Treatment Works
27 May 2022
Protecting the natural environment
The Waste Water Treatment Works operate around the clock to clean the water customers have used so it can be safely returned to the environment
Scottish Water is taking over the ownership and operation of two waste water treatment works in the Highlands following the conclusion of a Private Finance Initiative (PFI) arrangement which has been in place since 1996.
Veolia, who operate the plant on behalf of the Catchment consortium, will hand over to Scottish Water on Sunday 29th May as planned, on the expiry of the existing contract. The Highland PFI includes Allanfearn Waste Water Treatment Works (WWTW) to the east of Inverness and Fort William WWTW at Caol Point, as well as the two sites' associated infrastructure.
Fourteen employees across the two sites will transfer to work for Scottish Water following the change of ownership. The change will enable opportunities for Scottish Water to optimise the running of both sites as well as harness their potential to contribute towards carbon reduction targets.
Scottish Water's Waste Water Operations General Manager Joanne Kay said:
"As planned on the expiry of the existing contract, Scottish Water will take over ownership of both Allanfearn WWTW and Fort William WWTW. We are looking forward to welcoming our new team members on board. This will enable us to deliver on our ongoing commitment of providing value for our customers, while also exploring the opportunities these sites present to help us reach our target of net zero carbon emissions by 2040 across the organisation.
"Work is already underway to ensure that these essential facilities continue to provide a resilient and reliable waste water service to communities in Inverness and Fort William for many years to come."
Allanfearn WWTW serves the city of Inverness and its surrounding area, treating the waste water for a population equivalent of around 90,000, while Fort William WWTW serves around 25,000.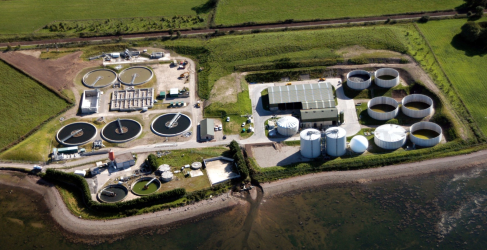 Allanfearn WWTW which serves Inverness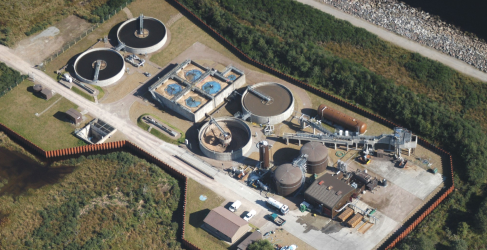 Fort William WWTW at Caol Point