Strathclyde Country Park Sewer Pipe Bridge Collapse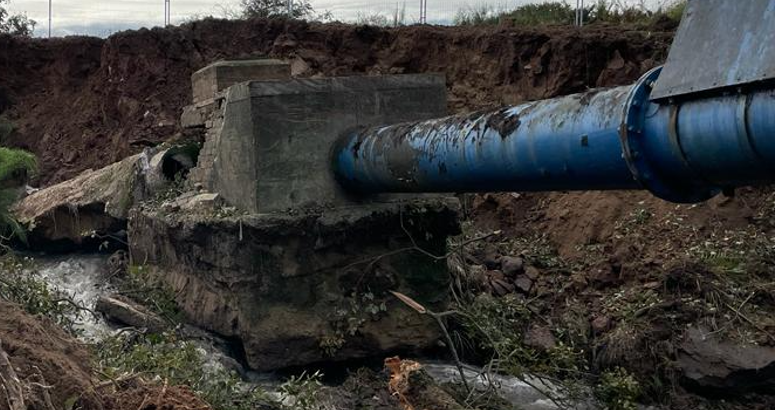 We are currently dealing with an incident at Strathclyde Country Park, North Lanarkshire where a pipe bridge carrying a waste water main has collapsed.
A major repair has been required under challenging conditions given the large flows of water involved and gas services in the area.

Major preparatory works, including the installation of two temporary track ways and vegetation clearance have added to the timescales. We hope to complete the repair as soon as possible. Our teams are working 24/7 to get everything back to normal.
Following some localised flooding, we have been liaising with landowners and providing support where possible.
Given the nature of the incident the Scottish Environment Protection Agency (SEPA) is being kept updated and mitigation measures have been put in place to help minimise any impact.
We apologise to anyone who has been affected by this incident and thank them for their patience and understanding.