Project Overview
Work is getting underway to deliver an upgrade to the key water mains that serve the village of Dores at the north-eastern end of Loch Ness.
The essential work will be carried out on Scottish Water's behalf by Morrison Construction and is expected to be completed in April 2023.
At a Glance
Water main upgrade

Delivered by Morrison Construction

Complete Spring 2023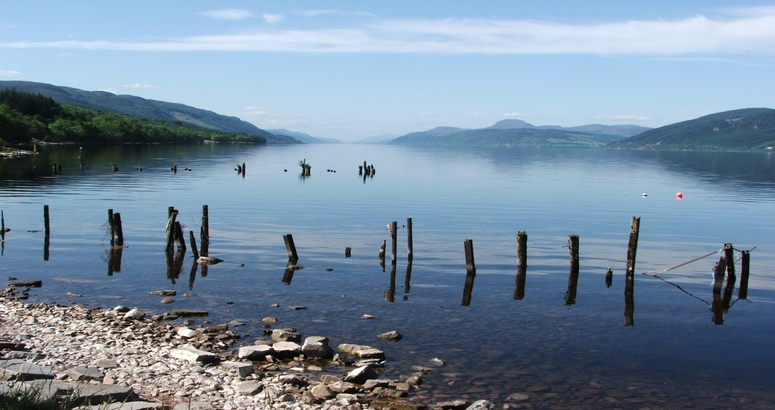 Investing in Dores
Just under 3km of water main will be upgraded.
What We Are Doing
In total, just under 3 kilometres of water main will be replaced, extending from Aldourie Primary School to Dores, as well as within the village. While renewing the water main that supplies drinking water to its existing customers, Scottish Water is taking the opportunity to install a larger diameter of pipe which will provide capacity to support the community's growth in the years ahead.

We have planned our work carefully to reduce short term disruption to residents and other road users as far as we can. There will be periods when our team needs to have traffic lights and other measures in place to work safely – and there will be a temporary 20mph speed limit in place between Aldourie and Dores throughout.

Once work reaches the water network within the village itself, some brief interruptions to water supplies will be needed as connections for homes and businesses are transferred to the new water main. We will write to customers with further details nearer the time, at least 48 hours in advance.

We're very grateful for the patience and support of the local community while our team has been preparing to carry out this work. We will continue to do all we can to deliver the long-term benefits of this investment with as little short-term inconvenience as possible.
Why We Are Doing This
We're carrying out this essential work to ensure that we can continue to provide a reliable supply of clear, fresh and great-tasting drinking water to all of our customers in Dores for many years to come. At the same time, we're taking the opportunity to ensure the local water network has capacity to support the community's growth.