Sewer network improvements in Crieff
Project Overview
We are upgrading a section of Crieff's sewer network to improve its performance during wet weather conditions. The work includes the installation of approximately 600 metres of new sewer and a new, managed storm overflow by the Turret Burn.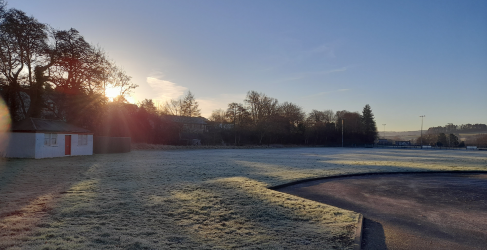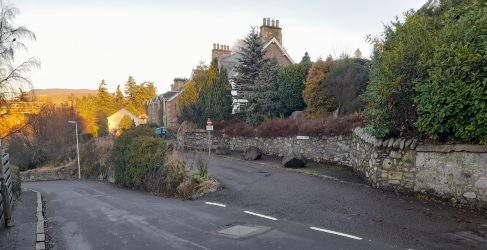 What we are doing
We are working to address sewer flooding that affects some customers in Crieff by carrying out improvements to the local sewer network.

A new sewer is being installed in Milnab Street from the junction with Milnab Terrace to just past the Junction at Park Manor. From there the sewer will be installed into the Morrison Academy playing fields and follow a route along the side of the playing fields heading across the park before the artificial pitch towards the Barvick Burn where our existing pumping station is Located.

There will also be a new section of sewer laid next to the Lady Mary's Walk Car Park, across Turretbank Road to join with the new sewer in the playing fields.

A new screened CSO (Combined Sewer Overflow) chamber will also be constructed next to the artificial pitch near to our existing Pumping Station including a new outfall Pipe to the Barvick Burn. This new outfall pipe which will only be in use during storm conditions/high rainfall and will replace the existing outfall pipe from the pumping station.

A new section of sewer will be laid to a new controlled storm overflow from the sewer network.

In addition, flow which currently spills unscreened from Macrosty Park CSO (Combined Sewer Overflow) to the Lade will be collected and conveyed to the new screened CSO that is proposed, where new a 6mm powered screen will be installed to remove large items and debris from the waste water.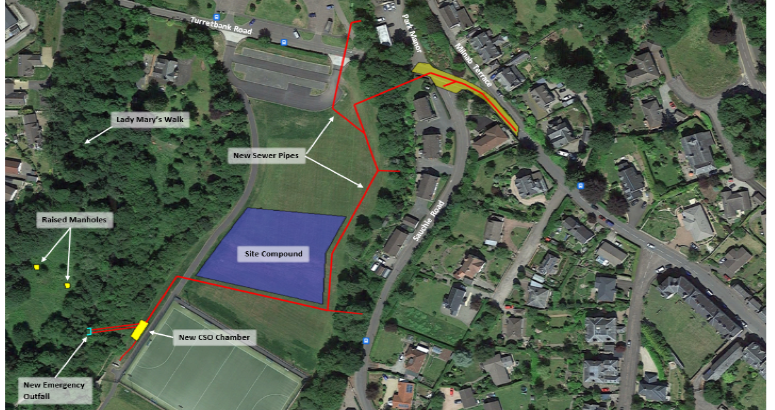 Additional Traffic Management
This image gives an overview of the work being carried out. With a section highlighted yellow showing the road closure from the 6th March.
What happens next?
Work was paused in December 2022 but

will resume within the Morrison Academy Playing fields from 16th

February.

Following some re-design works, we will need to carry out remaining works within Milnab Street at the junction of Sauchie Road and Turretbank Road.

Work in Milnab Street/Sauchie Road involving a further ROAD CLOSURE is

planned to start on 6th March for approximately 5 weeks.

From the 6th March, Milnab Street will be closed from Milnab Terrace to Turretbank Road.
No exit will be available from Sauchie Road, to Milnab Street or Turretbank Road.
Right turn only out of Park Manor.
Milnab Terrace to be accessed from Milnab Street.
Our contractor Paul Mulcair UK Ltd are carrying out this work on our behalf and they will do all they can to keep disruption to a minimum.
Please note that dates and durations may be subject to change depending on progress of works.