Burrelton Waste Water Treatment Works - Improvement Works
A £2million project to upgrade and improvement our Waste Water Treatment Works at Burrelton
We are investing £2million to upgrade and improve our existing Waste Water Treatment Works (WWTW) at Burrelton.
The project will see the conversion of the existing WWTW located to the North East of Burrelton into a new pumping station and a new pumping sewer being constructed from the site at Burrelton to our Coupar Angus Waste Water Treatment Works.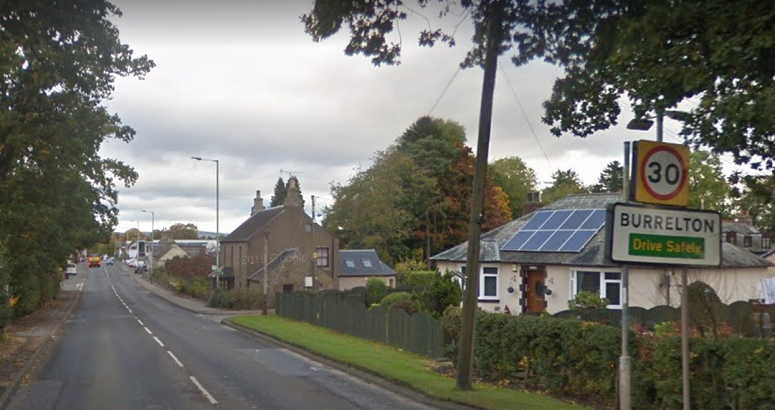 Burrelton
We are upgrading our waste water treatment works located to the north east of the village
Why are we doing this work?
Carrying out these essential upgrade works will mean the WWTW will be able to continue to meet the needs of the growing community over the years ahead whilst also protecting the environment.
When are we doing this work?
The main works are planned to start from 27th January 2021 and is expected to last approximately 12 months. Please note that there may be some minor site set up works taking place prior to the main works commencing.
How will this work impact you?
The work to convert the existing WWTW to the new pumping station will take place within the site of the existing treatment works located to the north east of Burrelton.
The new pumping sewer will be constructed mostly in farmland alongside the A94 between Burrelton and Coupar Angus. However, this part of the works will include some road crossings along the route including the A94.
Localised traffic management will be in place during road crossing sections, please follow all signs put in place.
There is no need to worry. Your water supply and drainage services will not be affected.
All areas of work will be reinstated on completion.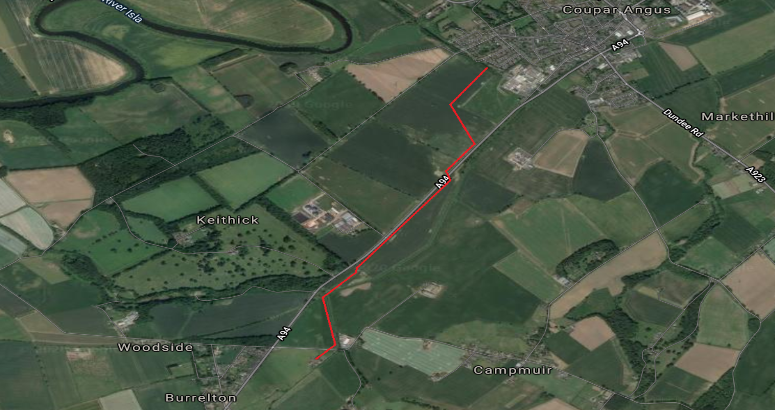 New Pumping Sewer
Approximate route of the new pumping sewer between Burrelton and Coupar Angus
Our contractors Amey, Black & Veatch will be carrying out this work on our behalf and will do all they can to
keep any disruption to a minimum.
Please be assured that our operatives will have measures in place to ensure that all Government and Construction Leadership Council Guidelines are followed with regards to the ongoing Covid-19 pandemic including social distancing and personal protective equipment (PPE) to protect the health and safety of both our teams and our customers.