Canonbie Waste Water Treatment Works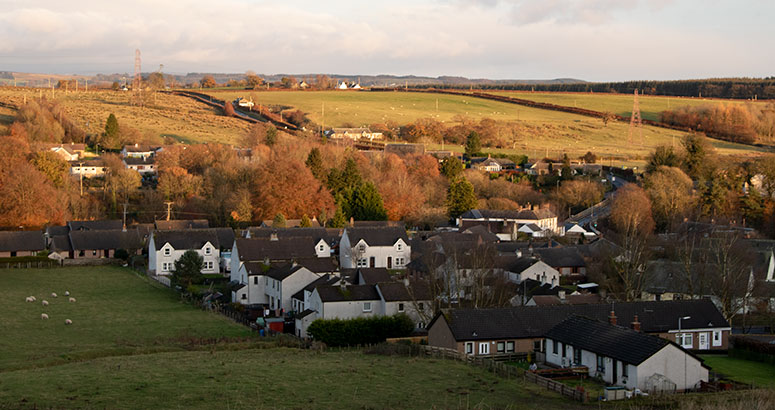 Canonbie
We are building a new waste water treatment works for Canonbie.
We are investing £4.5 million in a new Waste Water treatment works in Canonbie which will provide better waste water services for the area and help protect the environment around the River Esk well into the future.
The project, which started in late November 2019, involves the construction of a new waste water treatment works, pumping station, CSO and 1km of rising main and will replace the existing septic tank.
Work on the new pumping station began at the beginning of 2020 with the majority of the infrastructure being underground along with the 1km of rising main. Work will resume at this location in spring 2021, with reseeding and tree reinstatement.
It is anticipated the power supply for the new pump station will have been installed by the end of January, this will allow the control kiosk to be brought to site. Minor changes will then be made to some manholes to divert the flows away from the septic tank to the pump station and the system will be made live. Final landscaping will be carried out towards the end of March.
The construction work was halted for approximately 3 months due to the Covid restrictions. Our contractor, Amey, has put in place comprehensive measures to enable employees return to work on this project safely.
This project is being delivered with our partner amey.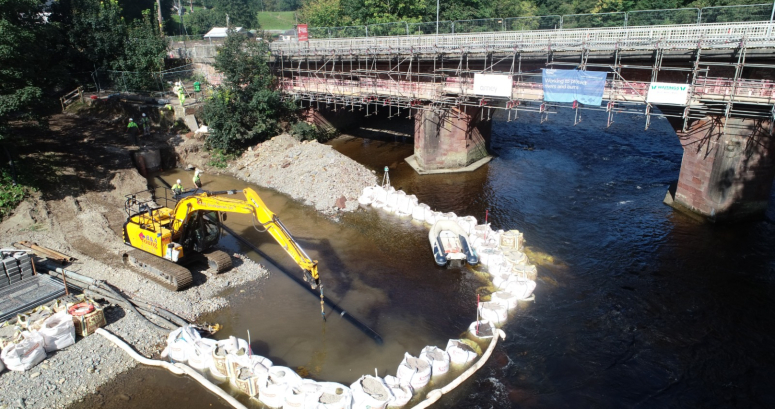 Installing emergency overflow outfall
Works in river installing emergency overflow outfall for pump station