We started work on installing new water mains in Prestonpans in May 2022.
Construction will be progressing along Mid Road (B1361) between Jim Bush Drive and Johnny Cope's Road.
Work started at the junction of Johnny Cope's Road and will progress in sections, moving west-bound. During this time there will be temporary traffic lights in place.
Work is expected to take around 12 months to complete.
This project is being delivered by our delivery partners Mackenzies Construction.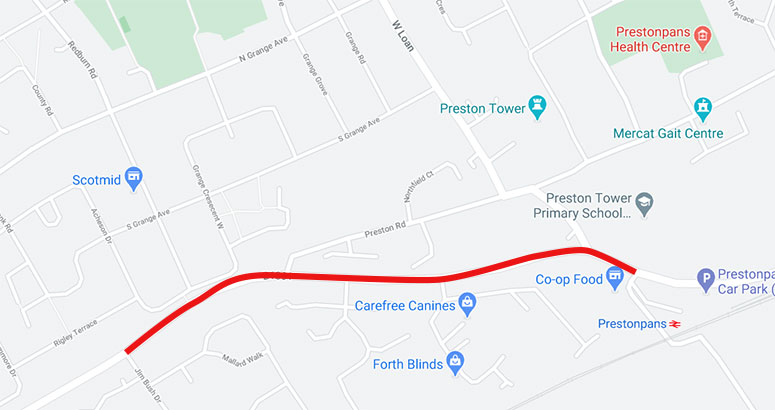 Roadworks on Mid Road, Prestonpans
There will be traffic management in place from the 10th May for around 12 months