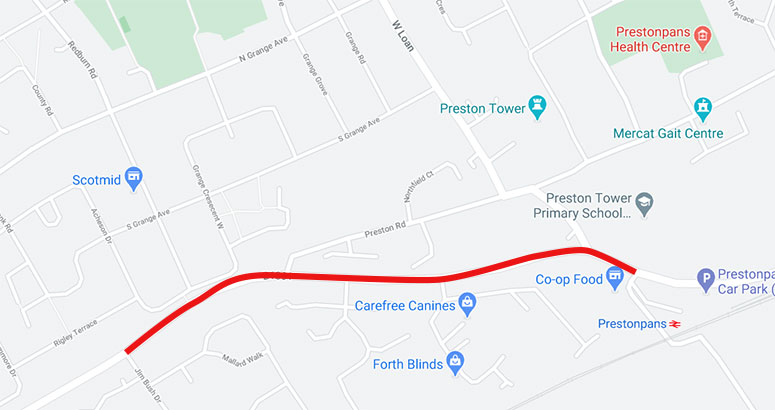 Roadworks on Mid Road, Prestonpans
There will be traffic management in place for 2 to 3 weeks starting from 12th April
Scottish Water Horizons are planning some site investigations work along mid road in Prestonpans. The work will involve digging eight trial holes in order to investigate ground conditions for possible future water mains upgrade in the area.
To enable these works to be carried out there will be roadworks for a duration of two to three weeks on the B1361 Mid Road, between the Jim Bush Drive and Johnnie Cope's Road.
Work is due to start on 12th April and there will be temporary traffic lights in use during this time. Work will be carried out in sections, beginning at the junction of the B1361 and Jim Bush Drive and moving eastbound toward the junction with Johnny Copes Road.
The work will be delivered by Mackenzies Construction on behalf of Scottish Water Horizons.