Bridge of Weir Sewer Upgrade

At A Glance
An investment of nearly a million pounds
Upgrading local sewer network
Delivered by Caledonia Water Alliance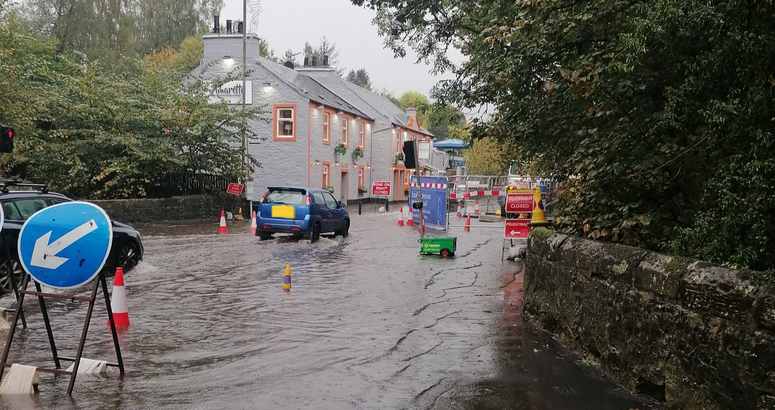 Main Street
Main Street in Bridge of Weir is prone to sewer flooding during periods of extreme weather.
What We Are Doing
We are installing a new section of sewer under Mill Brae and part of Main Street, opposite the Amaretto Restaurant.
There will be some parking restrictions, temporary traffic lights in operation at times as well as a full closure of a short section of Main Street to install the new pipework.
Local businesses will be open as usual for the duration of the project.
Work began on Monday 26 June 2023 and is expected to take approximately six months to complete.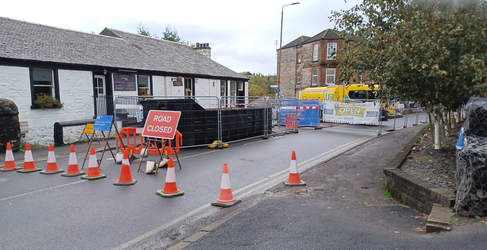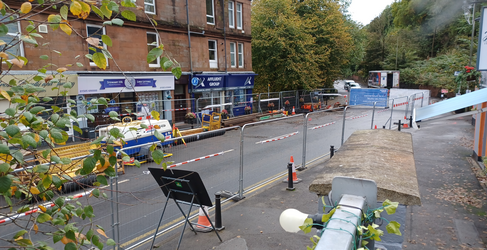 Why We Are Doing It
There has been an issue with waste water surcharging from a manhole in the village during periods of heavy rain for a number of years.
Flood water spills down an access road towards Main Street and also pools on the uneven surface when the flooding subsides.
The project will increase the capacity of the local sewer network, drastically reducing the likelihood of it flooding in future.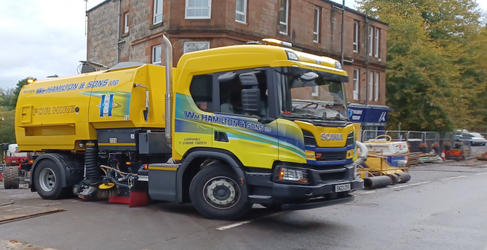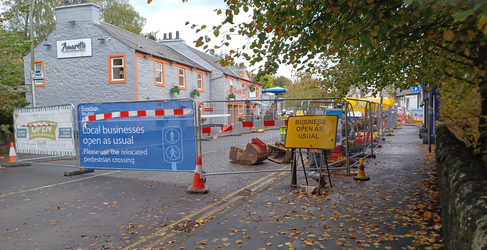 Update December 2023
The closure of Main Street is to be extended by twelve days due to a combination of rocky ground, uncharted services and a gas leak detected in the area.
The road was due to reopen under two-way traffic lights on or before Sunday 3 December after a new sewer was installed along the middle of the carriageway.
However, the works have involved extremely challenging ground conditions including trying to excavate hard rock around multiple services in a confined space.
Emergency repair works to locate and fix a gas leak have also had to be undertaken and Renfrewshire Council has agreed for the full road closure to remain in place to allow SGN and our alliance partner to complete their work as quickly and safely as possible.
The full closure of Main Street Bridge of Weir will now be extended to Friday 15 December. Scottish Water will then demobilise from site and return on Monday 8 January 2024 to complete the project under two-way traffic lights.
Despite the delays caused by uncharted services as well as ground condition and flooding we are still making good progress. We are committed to delivering this extremely important project as quickly and safely as possible for the long-term benefit of all.
The project is being delivered by our alliance partner Caledonia Water Alliance.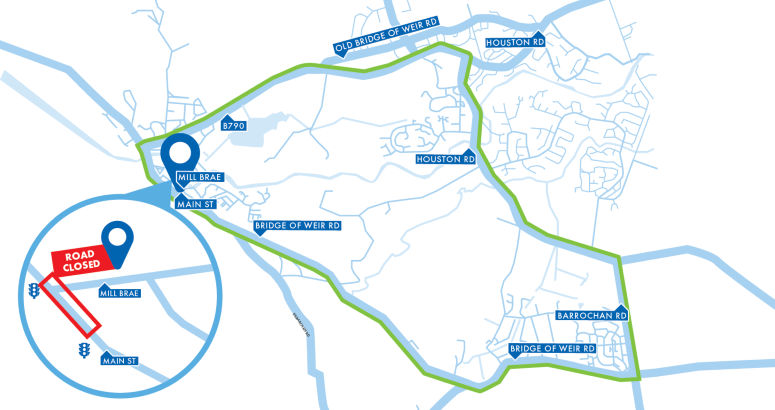 Diversion
The diversion has been agreed with Renfrewshire Council to ensure the route can accommodate all vehicles including HGV's.