Lairg Water Treatment Works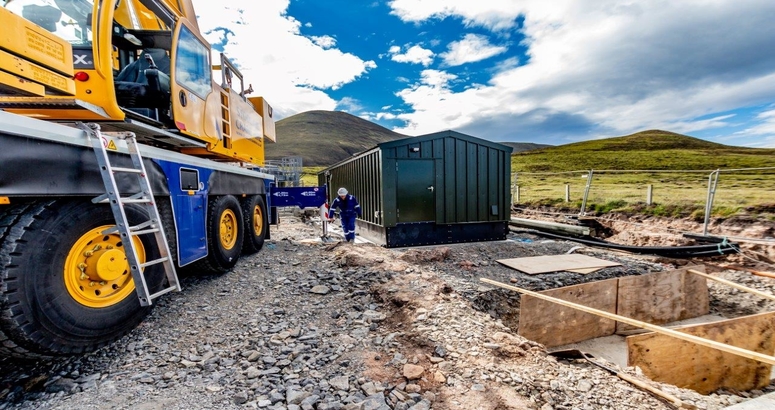 Investment in Lairg's Water Supply
Scottish Water is working to deliver a £5 million replacement Water Treatment Works which will help take care of Lairg's water supply for years to come.
Lairg Water Treatment Works
The work is now complete at Lairg Water Treatment Works (WTW), also known locally as Savalbeg
Why are we doing this work?
The planned replacement of the Lairg Water Treatment Works (WTW), also known locally as Savalbeg, is designed to ensure that Scottish Water can continue to provide clear, fresh drinking water to the approximate 1100 customers in and around Lairg for many years to come.

We are working with our alliance partner Efficient Service Delivery (ESD) to deliver this project.
What does the work involve?
The project involves replacing the existing WTW with a new state of the art Transportable Treatment Unit (TTU) which was built by Ross-shire Engineering.

By building the WTW at Ross-shire Engineering's factory, we will significantly reduce the construction time and the amount of traffic that needs to attend the site.

Once complete the new WTW will continue to use the established water supply from Loch Beannach, around 2.5 miles further north.
Latest Update
The new WTW was successfully delivered from Ross-shire Engineering's specialist factory in Muir or Ord to Savalbeg in the autumn of last year.

Final commissioning work is underway to enable the new WTW to begin supplying water to customers in the coming months.