***Project Update - March 2020***
Due to the ongoing Coronavirus (Covid-19) outbreak, this project has been paused. We will let customers know when the project is resumed.
To find out more about Scottish Water's response to the Coronavirus, click here.
Taking care of your Sewer Network in Hamilton
What we are doing
We are working hard to protect and enhance the natural environment in Scotland and help prevent sewer flooding.

Work to upgrade our sewer infrastructure in Lilybank Street, Hamilton began on Monday 15 July and involves the upsizing of sewers to tackle flooding in the area.

From Monday 16 August, Lilybank Street will be closed to vehicular traffic for around five months. Drivers are urged to follow diversions in place.

Our alliance partners amey Black and Veatch (aBV) are carrying out the work.

We would like to thank the local community and road users in advance for their patience and understanding while this essential work is carried out.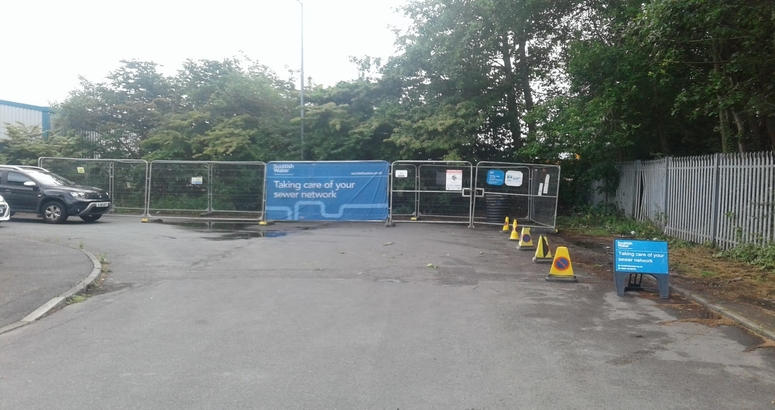 Temporary Road Closure
Lilybank Street is temporarily closed to vehicular traffic.
What happens next
• In order to carry out the works safely, we will need to close off Lilybank Street in mid August 2019 for 5 months.
• Full pedestrian access will be maintained at all times.
• Access to the Lilybank Nursery will be via Allanshaw Street.
• Site cabins will be located at the end of Lilybank Street.