Blog: Connecting With Nature at Milngavie Reservoirs - Arvind's Story
Inspired by nature in and around the reservoirs, Arvind Salwan recently became a volunteer with the Friends of Milngavie Reservoir.

Here he shares his experience of connecting with nature at Milngavie Reservoirs: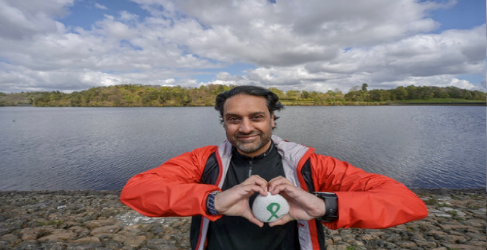 Arvind Salwan at Milngavie Reservoirs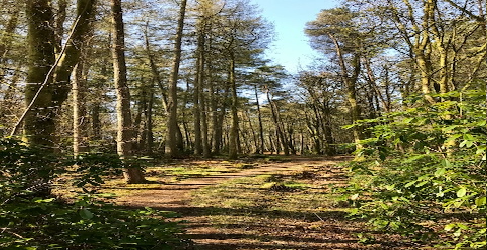 Nature at the reservoirs
Open space, clear mind


The benefits of being in nature have never been so important for us. Or have they? As is the case with so many other things, the Victorians may well have got there first, at Milngavie Reservoirs, in the North of Glasgow. Local community groups have identified tranquillity as a key characteristic of the reservoirs and its environs, a place for quiet contemplation if you like.

Mugdock Reservoir and Craigmaddie Reservoir – collectively known as Milngavie Reservoirs – were conceived to meet the demand for quality water for the citizens of an increasingly industrialised city and, in turn, to improve their life-expectancy. In the middle of the 19th century, the people of Glasgow, like those in other British cities, suffered from major outbreaks of typhoid and cholera caused by polluted water supplies. The new reservoirs, set amidst open green space, helped to overcome this public health challenge.

By the 1870s, the area around the reservoir was landscaped for use as a public park, including the creation of footbridges, public pathways and planting of woodland to the north of the reservoir. This correlated with the ethos of the Victorian public park movement which encouraged free access to green spaces for the physical and psychological benefits of being in the natural environment

The colour green is typically known for its calming properties. Strolling along the translucent green, tree-lined avenue known as Commissioner's Walk, which leads to up the reservoirs, is a special moment of tranquillity in spring and summertime. It's so delightful in the autumn too, when russet and ochre leaves rain down on you. A loop of either of the reservoirs provides ample opportunity for leisurely walks; a full loop of both reservoirs is even better for the mind and the soul, thanks to the distinct features of each reservoir. Whether one loop or two, I found nature's invitation to connect with her to be a chance to rejuvenate, whether at the end of the day or early morning at the weekend.

At a glance, the adjoining woodlands may seem to be just an expanse of trees, albeit some over 200 years old. If you take a closer look, however, these are a wonderful, complex ecosystem, home to a hierarchy and mosaic of natural life and its food chain. The broad reservoirs area seems to have its own microclimate, with woodlands on one side and open expanses on the other, which look across to the distant cityscape.

Although less was known about mental health at the time, this may have been a consideration for the city's Victorian fathers who commissioned the reservoirs, with their pure waters originating from Loch Katrine, in the Trossachs. The aqueduct that carries water from Loch Katrine is eight feet high and eight feet wide and spans many rivers and ravines on the 26-mile route to Milngavie Reservoirs.

The Victorian vision was for this unique area to be accessible to all. Aside from its vital civic and health functions, the reservoirs were designed from the outset to provide a scenic, picturesque amenity with public access by footpaths around the reservoirs and through the associated landscape. The high level of design quality applied to the features of the site highlights the historical importance of the water supply scheme and its unique dual role as an impressive civil engineering achievement and municipal park. The landscape enveloping the reservoirs was to include generous open green space, native trees, ornamental planting and public paths. This was to encourage gentle walking, taking in the views of the silvery waters and the wildlife of the native woodlands, all combining to provide scenic, 360-degree panoramic vistas. In terms of open and green space, their vision was truly ahead of its time, a vision to connect people with nature, to support their physical and mental wellbeing.

That's why the new vision statement of the Friends of Milngavie Reservoir (FoMR) aims to pay homage to these Victorian visionaries. The civic heroes of their day who, at the opening ceremony with Queen Victoria, were also clapped, for this outstanding example of municipal engineering and its surrounding landscape. The FoMR vision includes a focus on Health and Wellbeing and the role of the natural environment. It also celebrates volunteering in local communities and aims to build on a post-pandemic, renewed sense of common purpose and community ownership.
Poetry in motion
For me, the reservoirs have provided a sanctuary, an opportunity to observe, learn from and appreciate the wonders of nature. They have provided a halcyon escape from the humdrum of life that many of us have had to endure over the past year.

Walking early in the morning, or before sunset, when the warm colours and low angle of light accentuate the textures of the natural world is a privilege. From the slow-motion unfurling ferns and the zingy green leaves of springtime to the shy peeping out of the bluebells and the buzzing of queen bees, attracted by the pink blossom trees and the bright yellow gorse flowers. Or the busy crows building nests during breeding season to the brazen, baby roe deer venturing down to the waters to cool down, as intertwined red admiral butterflies' loop-the-loop at the mercy of the breeze. It is all a privilege and a chance to engage the mind in the natural world around us.

To me, the benefits of nature are all about the physical connection with the rhythm of the natural world. Mother Nature knows how to put on a show, if we just take a moment to stop, look, listen and engage. One of the greatest pleasures has been noticing how I've been able to really hear the birds sing, for the first time, due as much to there being less noise from cars and planes. From watching insects and birds to gazing at lochs and aimless, casual strolling about, or stravaiging, losing yourself in nature is a powerful reminder of her profound palliative powers. An opportunity to rebalance your mind and outlook. And it's all here, at the unique and readily accessible Milngavie Reservoirs, poetry in motion set in the natural world.

Like Robert Burns, I once came across a mouse, more likely a vole though, and was reminded of how this chance encounter inspired him to write To a Mouse. His regret at breaking 'Nature's social union' recognises that all earthly creatures are bound together through benevolent exchange. In his poem Ay Waukin O, he writes 'Simmer's a pleasant time, flowers of every colour; the water rins o'er the heugh, and I long for my true lover!' His deep connection with nature was apparent when he wrote 'Common friend to you and me, Nature's gifts to all are free', from On Scaring Some Water Fowl in Loch Turit. Research has shown that Burns may well have had a mental health condition, such as depression and hypomania. Nature is one of Burns's favourite themes, inspired by living and working in the rural landscape. Nature gave our national bard cause for joy and happiness, and also for reflection, and provided solace given his own mental struggles. I am sure many can relate to this.
Simply observe
Nature can be a truly wonderful, immersive experience that lifts the human spirit when most needed, whether it is a stroll in the park or a trek in the hills. Listening to every sound, from wildlife to the mysterious language of the wind. Even looking out of the window, at flowers or swaying trees, at drifting clouds or stars in the night sky, all of these experiences can help to recharge the mind. Watching the slow movement of lazy clouds or ripples in water can help distract us and this capacity to hold our attention is known as the 'soft fascination' of nature. No one ever felt worse for feeding the ducks or sitting on a lawn or park bench. Just look at how a child nurtures a seedling – cares for it – in the hope that it will flourish, an inborn awareness of our coexistence with the natural world around us; we are nature.

Milngavie Reservoirs are cradled on all sides by precious, open green space, with views across the rolling Kilpatrick Hills and the more rugged and scarred Campsie Fells, to the North. Although not a loch or coastal environment, the generous abundance of 'blue space' at places such as the reservoirs is also known to offer therapeutic effects. The benefits of blue space are less publicised than green space, yet the science remains consistent, that being near water is good for your mind. A study on happiness in natural environments showed that marine and coastal margins were found by some distance to be the happiest locations. Accessibility and frequency of visits was also important, with those visiting blue spaces at least twice weekly experiencing better general and mental health. There seem to be three key factors that can significantly benefit our mental wellbeing: blue spaces, like the reservoirs, tend to be less polluted and offer more sunlight; people tend to become more physically active, such as with walking or cycling; large bodies of water offer a psychologically restorative benefit, lifting mood and reducing stress, even more than green space.

The past year has gifted me an opportunity to witness the recurrent rhythms and rebirth of nature, in which plants and animals survive, despite the harshness of winter. Nature gives us hope and nature is within us all.

For me, there is now a restorative-come-meditative connection with these reservoirs, with their lapping waters and native woodlands, home to brown trout (although fishing is not permitted), deer, pheasants, kingfisher, eagles and a notorious gaggle of visiting Greylag geese. They are a jewel in the crown of our national reservoirs and of our natural landscape and green heritage.

I've come to realise that if we look after nature, then nature will look after us, something which has never been more important for our wellbeing than at this time. On one of the benches straddling the reservoirs, which was donated by Scottish Water, a simple inscription reads 'Always in our thoughts, forever in our hearts', a poignant reflection on the memory of loved ones, as much as to the power of nature to heal and nourish our body, mind and soul. To be at one with nature, as the saying goes.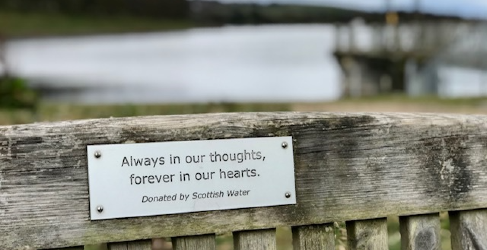 You can find out more at
www.fomr.uk
and on the Friends of Milngavie Reservoir Facebook page; or, even better, plan a visit and enjoy a walk in this beautiful, tranquil setting. Also, visit the Mental Health Foundation's website to find out more about how connecting with nature is good for your mental health
www.mentalhealth.org.uk/mhaw
.