Milngavie Reservoirs
Update January 2022
Tree felling
On Friday 28th January, a stretch of the path around Craigmaddie Reservoir will be closed for a few hours to enable the safe felling of some storm damaged trees. The felling is expected to take place some time between 9am and 1pm. Safety is of paramount importance and the pathway must be closed for the health and safety of our visitors. Further important tree works will continue at the site over the coming few weeks but will not require any further path closures. We apologise for any inconvenience caused and thank everyone in advance for their patience and understanding.
Commissioners Cottage
We will be laying a new power supply cable to Commissioners Cottage this month.
Gates & Pillars Refurbishment
Four gates around the site are being removed to be taken offsite for refurbishment - the last set being removed from the 10th of January. This project began at the end of November and will run until spring. In places where gates will be missing, provision will be made to maintain the same levels of access and signs will be put in place to advise why the gates are missing. Week commencing 10th of January we will start work on refurbishing the pillars at the North Lodge entrance to the site. Appropriate signage and guidance will be in place on site to ensure the health and safety of visitors while the works are being carried out.
Gritting
Please be aware that the paths around the reservoir are not routinely gritted during the winter. Please take extra care in wintery conditions.
Respect Our Reservoirs
It's important to respect our reservoirs- and each other. Have that picnic but use bins provided &/or take your litter home. Take your dog for a walk but please keep it under proper control. Go for a run, walk or cycle but please respect people's space.
Calling All Budding Photographers!
Do you enjoy taking pics when you're up at the reservoirs? Please send us your snaps and we'll share them across our digital channels. Tweet them to @ScotWaterWest using #MilngavieReservoirs hashtag or send by email to:
CorporateAffairsWestTeam@scottishwater.co.uk
Drumclog Car Park
The car park is available for visitors to Milngavie Reservoirs. Visitors are reminded that this is the parking location for all non-blue badge holders. Please park responsibly.
Social Distancing
Please remember to social distance! This area is very popular with walkers and people out exercising and can get very busy. We're asking everyone to continue to follow Scottish government guidance on social distancing.
Pardon the Puddles
We know there are a good few puddles on the paths around the reservoirs to dodge on rainy days. We appreciate your patience and understanding while we plan future improvements for 2022. In the meantime, please wear appropriate footwear and pardon the puddles!
Milngavie Byelaws
Byelaws for the prevention of pollution and for the regulation of use of water gathering grounds
Download here
We have put a poster in the Friends of Milngavie notice board reminding visitors of the site specific byelaws. For more information, please see the full guidance document, in the button above.
For everyone's safety, and together with our delivery partners and contractors, we are urging everyone using this site to follow Scottish government guidance on social distancing. Please also be mindful of any ongoing works and take note of signage.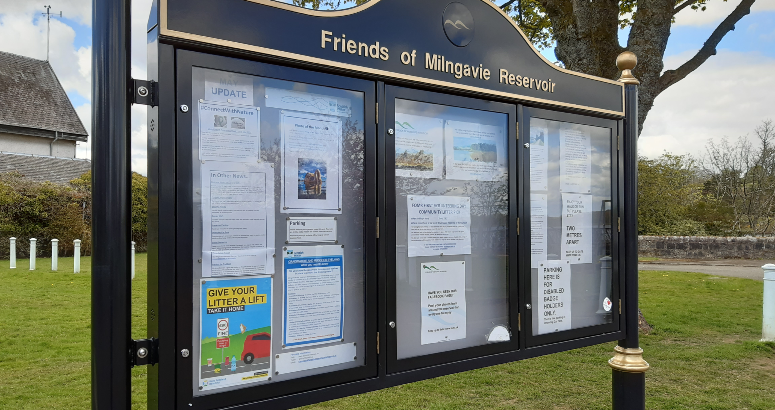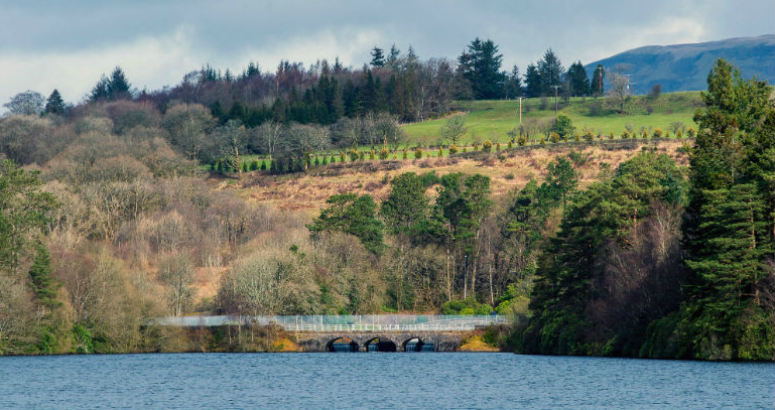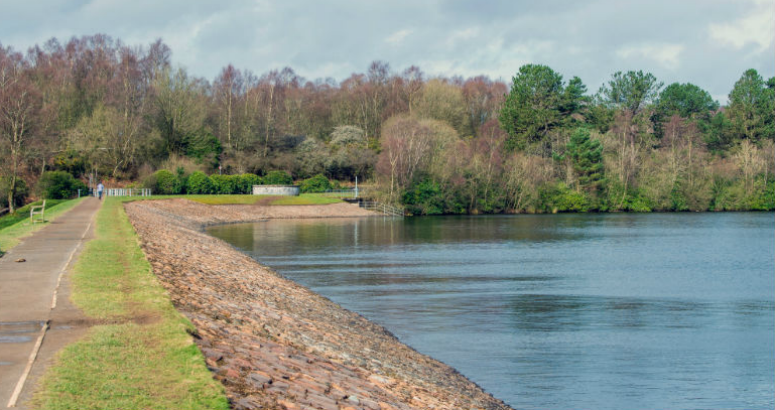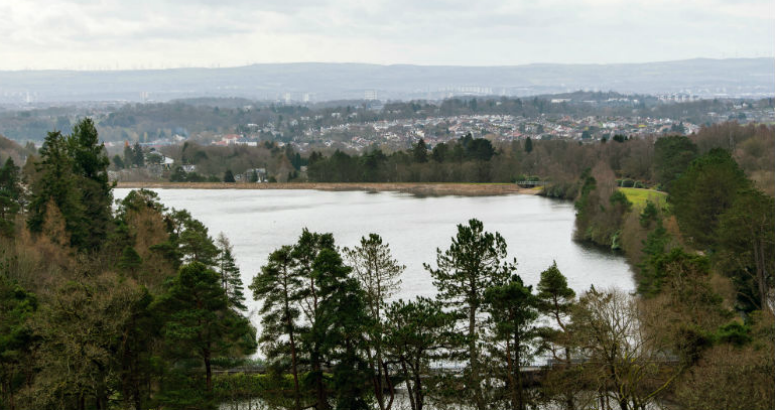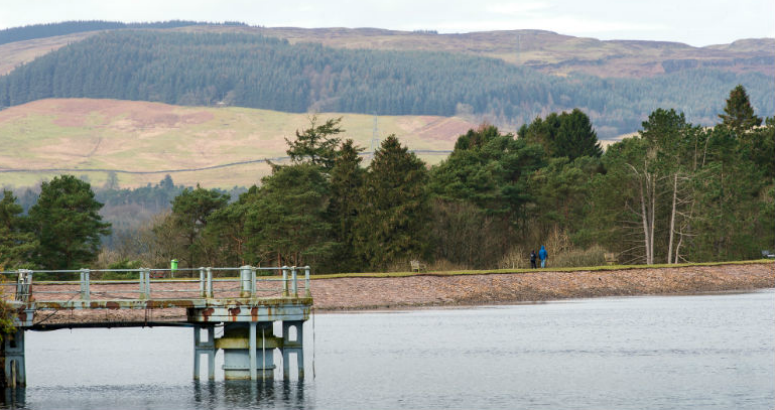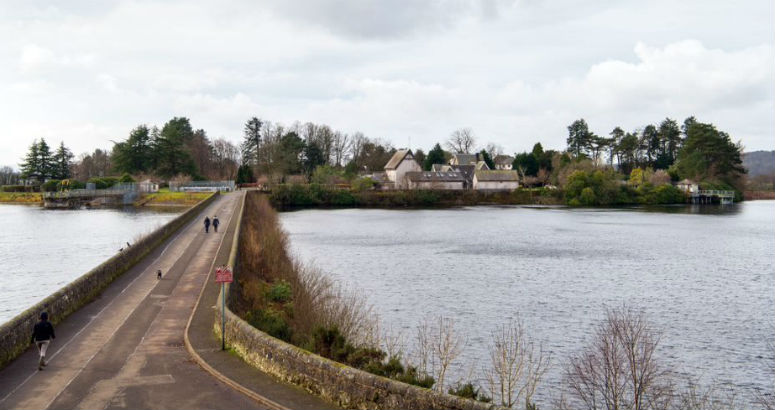 Craigmaddie and Mugdock Reservoirs
These reservoirs supply drinking water to 700,000 customers in Greater Glasgow, and they are an important local beauty spot. 
Milngavie Reservoirs Consultation
We sought the public's views on two of our much-loved and well-visited beauty spots in the Milngavie area of East Dunbartonshire; Craigmaddie and Mugdock reservoirs.
The consultation, which was launched online, encouraged people with an interest in these two Scottish Water assets to give their views and help inform future plans for investment. More than 1,000 people took part.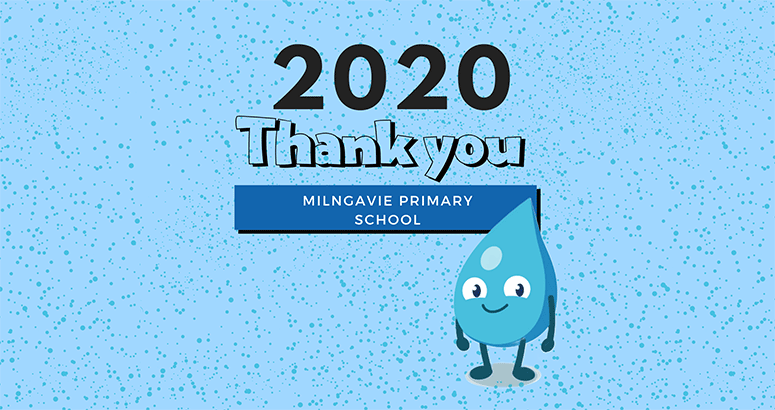 Poster Fun
Milngavie Primary School children got involved in our consultation process and created posters to show how much the reservoirs mean to them. We've created an eBook of their posters which you can see on the link below.
Consultation Documents
More than 1,000 customers took part in our public consultation. You can read a summary of this and view the brilliant work of Milngavie Primary School pupils in a specially created eBook, via the link below.
More Information
Overview
The Craigmaddie and Mugdock reservoirs in Milngavie are an important local beauty spot and recreational facility. The two reservoirs store drinking water supplying 700,000 customers in Greater Glasgow. The site which has historical, recreational and environmental significance attracts around 160,000 visitors per year.

In October 2019 we committed to a refreshed approach to how we maintain the site and to engage the community of reservoir users on its future and development. We made the following commitments:
To deliver a refresh of the site by the end of March 2020, making a visible difference to customers and visitors.
To deliver a step change in our approach to the upkeep of the site, working collaboratively to co-create development ideas and outcomes for the medium and long term.
To engage broadly and inclusively to reach a broad spectrum of stakeholders and reservoir users promoting fair and open two-way dialogue.
What's happened so far?
Work has been taking place to deliver a visible difference to the site for customers and visitors.

While the Covid-19 pandemic halted some of our planned work, a number of elements of the project have been successfully delivered, to date:
Appointment of a Project Manager (PM): In November we appointed a dedicated PM who oversees delivery of the refreshed strategy for the current and future maintenance of the reservoirs.
Removal of redundant signs. We have removed signs that are no longer required are have started a project to update and refresh the interpretive boards and visitor experience.
Address overgrown vegetation. While this has been completed, we are aware it's something we must keep on top of. Vegetation growth around the site will become a regular part of the sites annual maintenance plan going forward. We are also exploring how we can further enhance our maintenance plan for the whole site.
Survey of footpaths and gates, identifying areas for repair and refurbishment. Improvement works are due to commence later in 2020.
Redundant pump houses: one has been removed and the other is pending asbestos and bats inspections.
Assess fencing, to inform where improvements may be needed to keep the site safe, clean and tidy.
Consultation, on the 30th September we closed 6 weeks on public consultation with reservoir users, community groups and key stakeholders. We're working on analysing the feedback and will report back on it soon.
Further updates
We will continue to update this page with the latest information. Why not follow us on social media to stay up to date on our latest activity:

Twitter: @ScottishWaterWest

Facebook: @ScottishWater