Our main work in Rhu started in October 2017.
The service diversion works of the power and gas networks that were required prior to our main phase of construction by Scottish Power Energy Networks (SPEN) and Scottish Gas Networks(SGN) were compelted in October 2017.

We have designed the new infrastructure to ensure that all work can be done under single lane closures meaning all routes will remain open and no full road closures are required. We have been working in collaboration with Argyll and Bute Highways to help reduce the impact of the works on the community.
Some of the work will be carried out in the road. For us to work safely we require to have temporary traffic lights on A814 Gareloch Road. Please follow all traffic signs put in place
The traffic lights will be under manual control at peak traffic flow times to reduce the impact of the peak MoD traffic (Monday to Thursday 6:30am to 9:30am and 4:30pm to 6:30pm. Friday 6:30am to 1:00pm)
Please note full pedestrian access will be maintained
The water supply and drainage services from your kitchen and bathroom should not be affected by our work
We are constructing underground tanks and associated pipework in two locations in Rhu:
Torwoodhill Road – Phase completed

Artarman Road/ Armadale Road – Currently in progress

The second phase began in April 2018 on the A814 between Armadale Road and Rhu Marina.

Septic tank in green space at the entrance to the Marina.

New sewer laid in the Gareloch Road (A814) from Junction with Armadale Road to Artarman Road
The images below shows the areas of works (represented by the red rectangle). Please note that this is just approximate: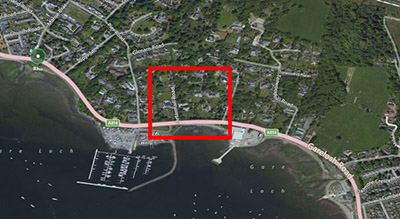 above: area of works at Artarman/Armadale Road
below: area of works at Torwoodhill Road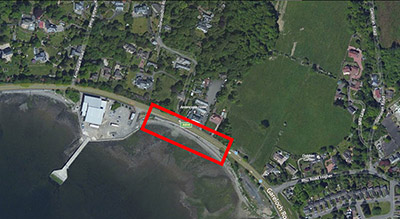 Our Alliance Partner amey Black & Veatch (aBV) will carry out the work on our behalf.