Botanic Gardens - River Kelvin
Botanic Gardens Near Junction of Garrioch Drive. Garrioch Road and Shakespeare Street
What we are doing
We are installing an underground chamber with a mechanical screen to filter out and prevent items such as rags, wet wipes that are wrongly flushed down the toilet from overflowing into the River Kelvin. We will connect the new sewer infrastructure to the existing sewer by installing new sections of pipework and manholes. We will also abandon the existing storm outfall pipe upstream and install a new outfall at this location.
We have installed a temporary dam (similar to the one near the old mill site further downstream) to allow the team to work safely and construct the new retaining wall and headwall, the dam will be removed once the headwall work is complete.
From 11th January to 12th February 2021 there will be A short diversion of the Kelvin walkway. We require to block off and abandon an existing storm overflow down at the river. Works at Botanic Gardens will take approximately 10 months to complete.
A short diversion of the Kelvin Walkway is required. The diversion will be accessible for both cyclists and pedestrians. Signage will be in place during the diversions. The Queen Margaret Road entrance/exit remains open as normal. Construction traffic will be directed to the site from Garrioch Drive and guided along Kelvin Walkway.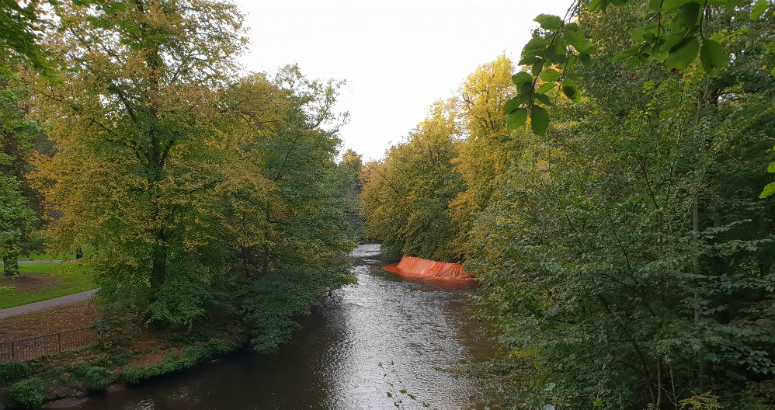 The Kelvin Walkway remains open to all pedestrians and cyclists. Please follow the diversons in place which are clearly marked with signage. A manned construction traffic crossing point will be in operation to safely take across deliveries.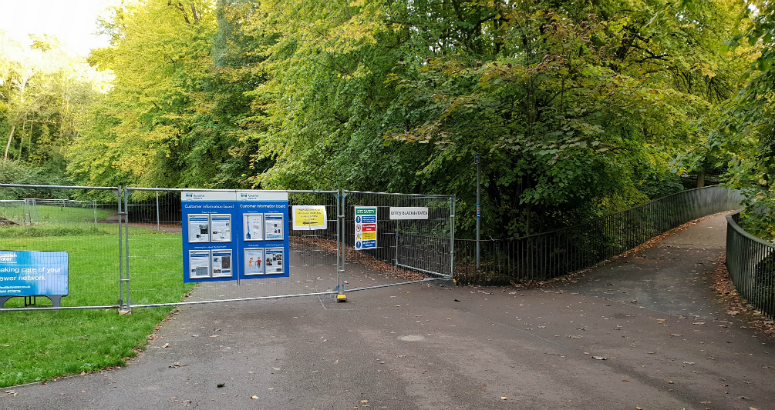 We apologise for closing the exit at Garrioch Quadrant/Garrioch Drive, however, this was unavoidable for health and safety reasons as heavy construction will be undertaken in that area.
Discover More