Otago Street/Gibson Street/Westbank Quadrant - River Kelvin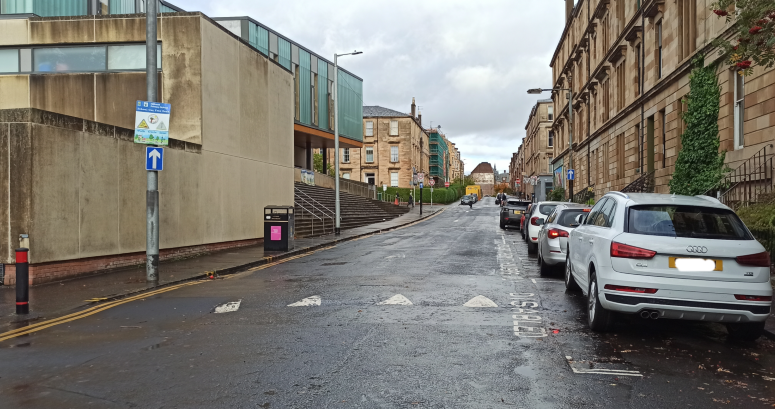 What We Are Doing
Additional site investigation works are required to allow the design for a Combined Sewer Overflow (CSO) to be finalised.

These site investigations are due to begin on Monday 3 April 2023 for a period of two weeks. The works will be carried out in two phases.

Phase One: During this phase (from Monday 3 April – Friday 7 April) CCTV investigations will be carried out to locate the position of sewers and manholes at the junction of Otago Street and Gibson Street (the crossroads). This will be carried out at night.

The crossroads at Gibson Street and Otago Street will be closed in all directions each evening between 8pm and 7am. Parking restrictions will be in place so that the work can be carried out safely.

Phase Two: The second phase is scheduled to take place from Monday 10 April – Friday 14 April and will involve digging trial pits in the same location. This work will be carried out during the day.

The crossroads at Gibson Street and Otago Street will be closed in all directions from Monday 10th April until Friday 14th April (24 hours). Road traffic management and parking restrictions will be in place during this time.

We fully appreciate these essential works are taking place in a busy thoroughfare and some disruption will be inevitable. As always, we are doing all we can to help keep any disruption to a minimum. All road traffic management has been agreed in liaison with Glasgow City Council roads department. As Hillhead Primary School is in the immediate area, we have scheduled the work to take place during the Easter holidays to help minimise any disruption for the school community.

We would like to thank road users and local residents in advance for their patience and understanding while these essential site investigations are carried out.

Once the investigations have been carried out, the design will be finalised and we will work with Glasgow City Council and local communities to plan in the main works.
What We Did
We installed an underground chamber at this location during the school summer holidays of 2019. The chamber, along with the new infrastructure being installed along the River Kelvin will help prevent items which are wrongly flushed down the toilet – such as rags, baby wipes, plastic cotton buds, etc. - from overflowing into the River Kelvin.
Discover More