General Visitor Information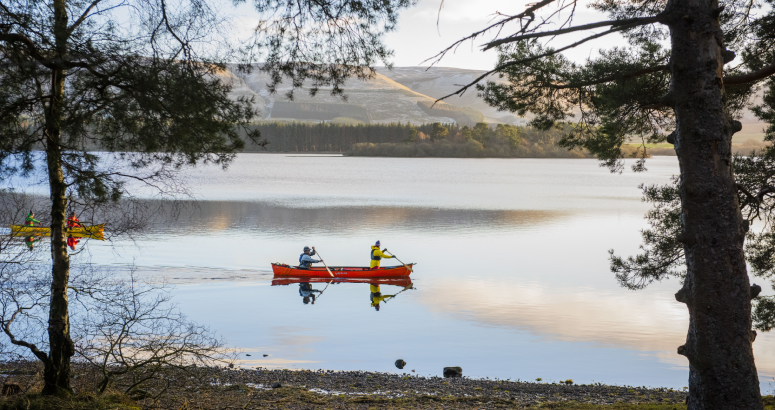 Here in Scotland, we're very lucky to have lots of beautiful reservoirs, rivers, and lochs.

Scottish Water look after around 300 of Scotland's reservoirs with many of them being sources of drinking water. While that is an essential part of their role, they are also stunning natural spaces that we welcome you to come and enjoy.

Planning Your Visit
Why is it important to plan ahead? Some sites can become very busy and often there are limited facilities such as parking or toilets available. Having a Plan B in mind will mean you have an alternative location to visit if Plan A is crowded when you get there.

For some of our most popular sites, specific information is available to help you plan your visit.
If the site you're planning to visit isn't listed yet, make sure to check out the list of 'Things to Remember' below as well as our Water Safety and Respect Our Reservoirs pages. These are full of important information to help you have a safe and respectful visit.
Things to Remember When Visiting a Reservoir
The Scottish Outdoor Access Code offers guidance on the rights and responsibilities, of both visitor to our sites and Scottish Water, and is based on three key principles:

Respect the interests of others

Everybody has the right to enjoy the outdoors, but it is important to remember that there are many people who live and work outdoors too and be respectful of other users.
Scottish Outdoor Access Code
For more on public access rights check out the Scottish Outdoor Access Code.
Find out more
Care for the environment

As our environment contributes greatly to our quality of life, it is important that we all care for and respect it. We would also ask you to help us keep our reservoirs clean and tidy by taking your litter home.

Take responsibility for your own actions

It is important to remember that the outdoors is not risk-free and people exercising their access rights should do so with care. There are particular hazards associated with the water environment, especially reservoirs.