Supporting Small Communities
Protecting Water Supplies for Small Communities
Some of Scotland's smallest communities are among our most popular tourist destinations.
Tourism and climate change are the biggest challenges when it comes to maintaining water supplies to these specific communities across Scotland.
Our hugely popular islands can sometimes see their populations explode by four or five times their usual numbers during the summer season, which can create a massive increase in demand with a scarcity in water supply.
In these island or rural communities, water comes from small reservoirs, boreholes, river inlets, or natural springs.
Water levels can rise or fall very quickly leading to fluctuations in supplies.
So how does Scottish Water tackle this double-edged challenge, which can lead to water shortages in these locations?
This summer, we travelled to the Isle of Gigha, off the west coast of Kintyre, Argyll and Bute, to highlight how we work with these small communities to maintain water supplies all year round. Watch our video below to find out more.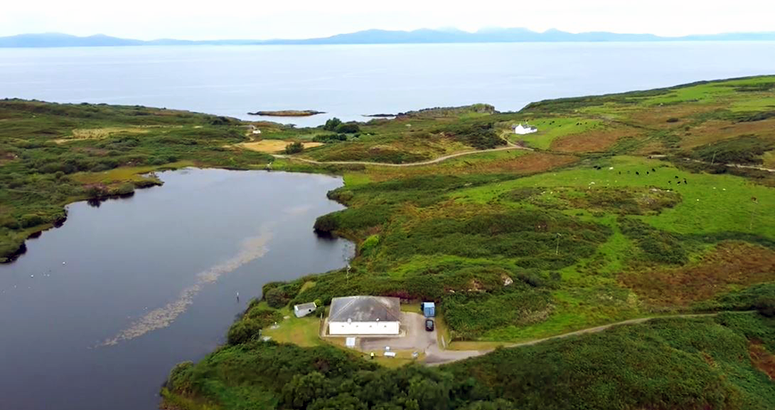 WATCH VIDEO
Water Operations Team Manager Ross Barclay explains how we maintain water supplies for small communities affected by tourism and climate change
Tourism
Tourism is the biggest challenge to water supplies in small communities.
Water Treatment Works are often small, and for nine months of the year, they serve our customers, with some capacity.
But, come the summer months, an influx of visitors can boost numbers by four or five times. A small music festival could see a population of 500 boosted to 5,000 overnight.
Scottish Water has to work hard to maintain resilient supplies to these hotspots all year round. Tourism is vital for their local economies, and most residents already appreciate the need to use water carefully.
Our treatment works operators work together with community groups and businesses to educate tourists to respect this most precious resource and encourage them to use water wisely during their stay.
Climate Change
One of Scottish Water's biggest challenges now, and in the future, is how we are tackling the effects of climate change.
In small communities, extreme weather events can have a huge impact on water demand, and long, dry summers, coupled with the tourism boom, mean extra pressure on small treatment works.
Whether it's serving our customers, fighting fires, or catering to vast numbers of visitors, the need to maintain a resilient water supply all year round is vital, no matter what the weather brings.
So when supplies reach low or critical levels, Scottish Water has to take action, from overpumping from alternative sources nearby to tankering in vital supplies by ferry.
Support
Scottish Water is encouraging everyone to appreciate water as a vital natural resource and by thinking carefully about how we use it, we can all play our part in saving water, while enjoying some of the most spectacular destinations Scotland has to offer.