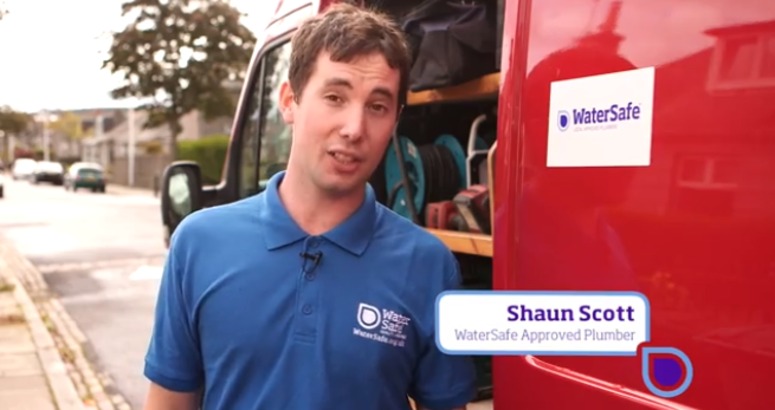 WaterSafe - how to check for lead water pipes
"Lead can be harmful if it builds up in your body, so it's important to check if you have lead water pipes in your home. WaterSafe approved plumber Shaun shows you how to check your pipes and the steps to take to keep you and your family safe."
Lead and Your Home
In Scotland lead does not occur naturally in significant concentrations in our water supplies.

If your house was built before 1970 there is a chance you could have lead pipework.

Your drinking water can pick up lead from the pipework that runs from the water main underground and into your property, or from the lead pipework inside your property.

Lead can be harmful to health, especially for unborn babies and young children, if exposed to significant quantities. It is important that lead levels in drinking water are kept as low as possible.

For further information on the health effects of exposure to lead visit NHS inform.

We work in partnership with WaterSafe UK, the national register for approved plumbers. Watch the WaterSafe advisory film above, and find some FAQs for advice on keeping drinking water safe at WaterSafe UK.
Lead Explained
Check out our Customer Factsheets for further information about lead in water.

Customer Factsheets