Managing our water resources is vital to ensure we adapt to climate change challenges and make future supplies resilient.

We have staff all over Scotland making regular checks on our reservoir levels throughout the year – whatever the weather.

We also use a network of automatic monitoring equipment – sensors in or over the water - which can track reservoir levels continuously.

Hydrologists in the Reservoir and Supply Demand team then use this data to track reservoir storage throughout the year, to identify any reservoir levels which may be dropping below normal for the time of year.

Many of our systems are very resilient and require no action, even during dry periods. In some cases, low reservoir levels indicate that we do need to take additional actions to be prepared in case dry weather continues. This could include moving water around our network or using additional supply sources.

We must closely monitor and manage our water resources throughout the year. A dry winter, followed by a dry spring and summer, could affect our larger supply systems. It can take a sustained period of wet weather to replenish supplies.

In hot summers, customer demand for water increases. In summer 2018 demand rose by 30% in some areas. That puts pressure on the environment, our reservoirs and our distribution network.
Balancing Resources
We work to balance our resources all year round to meet the needs of our customers and protect the environment. We use a range of methods and measures:
Data Modelling - allows long-term historic modelling of the past 100 years to assess the impact of historic low rainfall periods, as well as current or future risks
Weekly Water Update Report - provides a picture of overall water storage levels throughout the country and tracks any operational actions being taken to ensure supplies are maintained
Drought Plans - detailed action plans for each supply system to identify actions required during periods of drought risk without harming the environment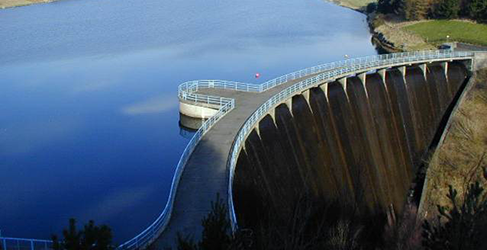 Castlehill Reservoir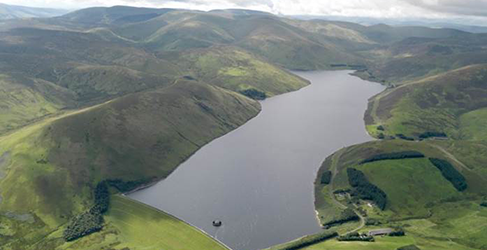 Megget Reservoir
Climate Change Challenge
Our climate is changing and in the future we can expect to see more variable and extreme weather patterns than those experienced in our historic data.

We're reviewing the impact of this on water resources, reliability and resilience of supplies.
What You Can Do
We can all play our part in using water wisely
It's not about the water you use – it's about reducing the water you waste
Making small changes to your water use in your homes and gardens will have a big impact
Use less hot water to help reduce your energy bills and carbon footprint
Small changes will help enhance the environment and build resilience into supplies for the future