BLOG: Reducing our Contribution - Simon Parsons
13 September 2021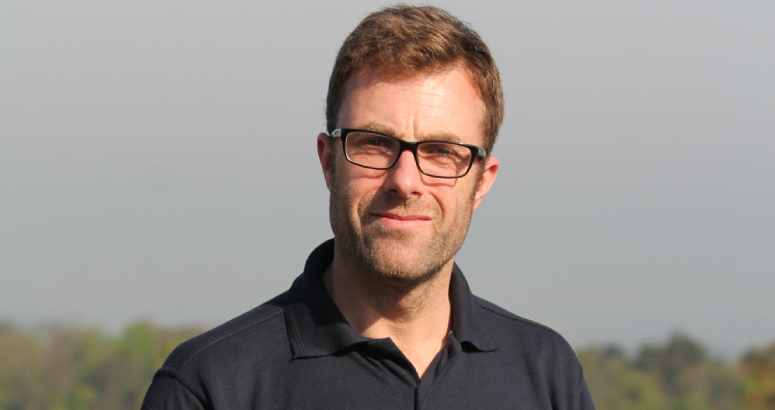 Reducing our Contribution
Pictured: Simon Parsons, Director of Strategic Customer Service Planning 
"This year we will host COP26 here in Scotland.  It's a hard to underestimate how important this could be for us all."

Simon Parsons
Director of Strategic Customer Service Planning, Scottish Water
As the world slowly start to recover from COVID there is a great deal of uncertainty over many things – what will work be like for me, when will I be able to travel overseas and how can we repeat the rapid digital transformation we have seen over the last year.
And there are other things where we have a lot more certainty - we have been given a 'code red' warning for humanity if we don't deal with the crises in our climate and in our natural world. Whether it's the floods in New York and Germany, the wildfires across Australia or Greece or the driest year on record here in Scotland we know that climate change is happening – biodiversity is being lost – and we are overusing the earth natural resources.
This year we will host COP26 here in Scotland. It's a hard to underestimate how important this could be for us all. Back at COP21 the Paris Agreement on climate change saw signed - the world agreed to take action to limit global temperature rise to 1.5C by 2050. This has failed and the IPCC's recent findings show the Earth could well exceed the 1.5ºC warming limit by early 2030s. The 'code red' is because every emissions scenario considered by the IPCC, Earth's surface temperature will continue to increase until at least 2050 and unless we take action now, we will be looking at a 2 or 3C future - or perhaps worse. This will have very significant impact on the planet and how all creatures on the planet live.
As we prepare for COP26 there is a lot of really positive action underway between ourselves and other organisations and companies across Scotland and the World. I am sure you will hear more about this over the coming week.
So what's our role – to me it's simple we need to reduce our contribution to climate change and make sure our assets can still deliver fantastic service as the climate continues to change. This time last year we set out our
Net Zero Routemap
to reduce our operational and investment emissions down to net zero emissions by 2040. Earlier this year we agreed our plan for our operational emissions and we are aiming to get these to zero by 2030 and there is huge amount of work underway – transforming our fleet, building new renewable energy generation and reducing the energy we use across wastewater and water treatment. On our investment emissions we are making great progress - testing low carbon concrete, taking steel out of our designs and using recyclable material for roads.
We are already adapting to extremes of weather - our water resources teams have shown again this year how prepared we are for significant dry periods – some great innovations that mean we get even more out of our reservoirs and learning from the new low levels we are seeing. Our wastewater teams have dealt with significant flooding challenges again this year – looking after our customers and embracing storm water management in partnerships with other organisations – and building intelligent networks with our digital partners. This will allow us to transform our asset base for the future.
I am hoping for a really successful COP26 to set the global momentum needed – and closer to home I know that everyone in Scottish Water will play there part in reducing our contribution and prepare us for a changing climate.