Bowmore Improvement Project, Islay

Project Overview
Our Bowmore Improvement Project to help increase the resilience of our water network and ensure customers continue to enjoy clear, fresh drinking water got underway on Monday 22 November 2021.
Around six kilometres (3.7 miles approx.) of water main are being replaced across the town in phases.
The project is being delivered by Scottish Water's contractors, McFadyens, and is expected to take around 18 months for completion.
Virtual Platform
To find out more about the next phase of this project, visit our virtual platform.

There, you'll find lots more information about the project and you can even meet the project team!

There are videos to explore and there's an impressive fly-over of Bowmore which shows the areas where we'll be working.

Information boards and maps set out project specifics.

You can also leave a message, ask a question or provide feedback on the project.
At a Glance
Supply resilience
£3m investment
Delivered by Scottish Water's contractors McFadyens
Anticipated duration of 18 months
Take a Virtual Tour
Click the link below and follow these steps to receive your unique access link by email.
Read and agree the Data Processing Permission pop-up
Provide your name, email address and select both "virtual attendee" and "check me in" boxes. This is essential to ensure your unique link is active when you receive it
Check for your confirmation email, which may take a few minutes
Click on the live link in the email to explore the virtual platform
Visit our virtual platform here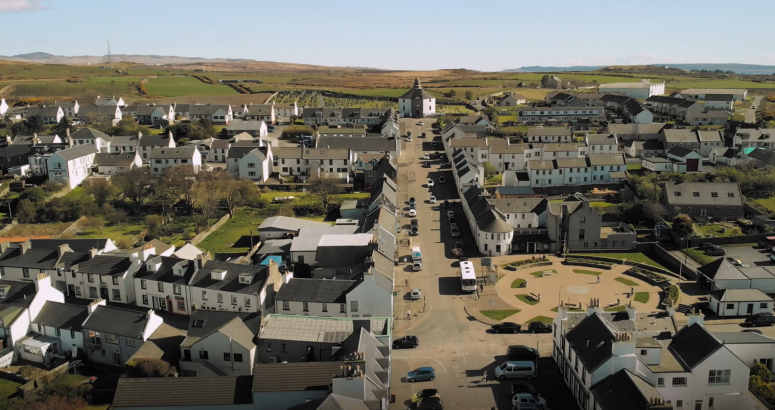 Investing in Bowmore
We are investing £3m in the local water network to ensure customers continue to enjoy great-tasting Scottish water for years to come.
What Are We Doing?
Work to upgrade the pipes began Monday 22 November, 2021.

Work is being carried out in phases throughout the streets of Bowmore including Main Street, School Street, Flora Street, Beech Avenue, Hawthorn Lane, and a section of the A846.

Roadworks will be vital so that the project can be delivered safely. More details can be found via the virtual tour.
Why Are We Doing It?
The area has experienced a number of bursts over the years which have led to interruptions to normal supply for customers in the area.
These upgrades will help improve the resilience of our local water network and reduce the risk of pipes bursting.
We thank all local residents, road users and business owners for their patience and understanding.